Free delivery

Free delivery from 51,00 £

Personal support

+44 20 3856 3856

Cancellation Terms

Get instant support

Warranty

The warranty regulations by law are valid
Black Marsh Adult Buffalo meat with Pumpkin 2 kg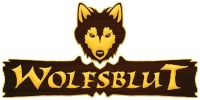 Black Marsh is a species-appropriate dry dog food for daily healthy diet of your dog. The composition is based on the food of the great Dog and connects them with the knowledge of our time.
The main food source of the primal dog was of course meat and fish. They took also fruits, herbs and vegetables on the stomach of their prey on or investigated and devoured them very specifically. So they get their needed vitamins, minerals, nutrients, trace elements, enzymes and phytochemicals.
The composition of Black Marsh are mainly based on the food of the great Dog and therefore includes not only a high proportion of water buffalo meat, including sweet potatoes, marigolds, dandelions, Irish moss, cranberry and pumpkin.
Wolfsblut Black Marsh Adult Buffalo meat with Pumpkin packaging sizes:
Black Marsh Adult Buffalo meat with Pumpkin 15 kg
Black Marsh Adult Buffalo meat with Pumpkin 2 kg
Black Marsh Adult Buffalo meat with Pumpkin 500 g
Black Marsh Adult Buffalo meat with Pumpkin 7.5 kg
Benefits of Wolfsblut food composition:
it doesn't include combined fats, sunflower oil and tapioca;
it's made without colouring, preservative agents and chemical additives.
its composition has only natural ingredients (mutton or game is imported from Australia, fish caught from the Pacific and Atlantic oceans);
it's enriched with Omega 3 and Omega 6 fatty acids.
Ingredients
Water buffalo cracklings

(5.9%)
Pumpkin

(min. 7.8%)
Water buffalo meat

(min. 44.1%)
Sweet potato

(min. 25.5%)
Additives
Tocopherol acetate

(745 IU)
Zinc
Zinc is an important mineral which is a part of qualitative vitamin supplements and drugs.Zinc: Learn more
(166.29 mg)
Ferrous
Iron is necessary for pets for prophylaxis of anemia, rising of resilience of an organism to illnesses, appetite improvements.Ferrous: Learn more
(92.53 mg)
L-carnitine
The carnitine in an organism of a dog participates in delivery of fatty acids to a mitochondrion where the process of their oxidation takes place.L-carnitine: Learn more
(85 mg)
Manganese

(42.55 mg)
Copper
Copper is an important trace substance, its lack can harmfully affect a condition of an organism of the pet and cause the following:

- anemias;

- defects of bones and their slowed-down growth;

- heart failure;

- depression of reproductive potential.Copper: Learn more
(23.78 mg)
Vitamin A (as retinyl acetate)

(22.746 IU)
DL-Methionine

(2.211 mg)
Calcium iodate anhydrous

(1.64 mg)
Vitamin D3
D3 vitamin in an organism of a dog carries out the following functions: - accelerates an absorption of phosphorus and a calcium from an intestine; - regulates process of removal of phosphorus and calcium through kidneys; - provides the optimum content of phosphorus and calcium in bones.Vitamin D3: Learn more
(1.530 IU)
Taurine

(1.100 mg)
Selenium

(0.24 mg)
Ginseng
Flaxseeds
Fennel
Spinach
Minerals
The minerals, necessary for animals, are divided into two groups: major elements and trace substances.Minerals : Learn more
Elderberries
Beetroot
Thyme (Thymus)
Marjoram
Oregano
Parsley
Sage
Horse fat
MOS (Mannan-oligosaccharides)
Dandelion
Nettle
Carrot flakes
Peppermint
Green beans
Sea lettuce
Enteromorpha compressa
Irish moss
Hawthorn
Oarweed
Pea protein
Tomato paste
Dried cranberry
Dulse
Analytical Constituents
| | |
| --- | --- |
| Crude protein | 22% |
| Crude fat | 11% |
| Crude ash | 9% |
| Moisture | 8% |
| Crude fiber | 4% |
| Calcium Iodate | 1.64% |
| Calcium | 1.46% |
| Potassium | 1.4% |
| Phosphorus | 1.36% |
| Natrium | 0.35% |
| Magnesium | 0.18% |
Suitable for Dog breeds
All dog breeds
Feeding recommendations
| | |
| --- | --- |
| Weight of a dog | Amount per day |
| 1 - 5 kg | 30 - 100 g |
| 5 -15 kg | 100 - 230 g |
| 15 - 25 kg | 230 - 335 g |
| 25 - 35 kg | 335 - 435 g |
| 35 - 45 kg | 435 - 525 g |
| 45 kg + | 525 g + |
Nutrition advice
Black Marsh Adult Buffalo meat with Pumpkin is Adult Dry dog food Food for adult dogs. Dry dog food is recommended for all breeds.
Please pay attention to your dog's daily ration of the recommended food to get the ideal weight gain of your dog and prevent overweight. Your dog should always have an access to fresh water.
The balanced dog food has to contain all nutritious elements necessary for healthy development of pets.
Organic substances — fats, proteins and carbohydrates — are necessary for energy development.
In addition, they participate in the hemopoietic processes, and also regulate work of some organs.
Recommendations on daily protein and fat intake for dogs:
Disclaimer