Free delivery

Free delivery from 51,00 £

Personal support

+44 20 3856 3856

Cancellation Terms

Get instant support

Warranty

The warranty regulations by law are valid
Wild Duck Puppy duck meat and potatoes 15 kg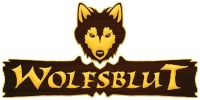 Wild Duck Puppy for puppies is a species-appropriate dry dog food. Its specially tailored to the needs of puppies composition made ​​it a daily healthy puppy food.
Actually, the puppies will be reached already if your dog does not need to be nursed. Colloquially your puppy but called another six to nine months after breastfeeding as a puppy.
Usually, the end is fed until the puppy is quite accustomed to solid food during lactation. In the then following six to nine months should the "puppy" receive a feed that is specific to its development period. Because in this period are puppies, if they do not sleep particularly active. therefore compared to adult dog they require about twice the amount of energy (based on their body weight). Here, their stomachs are still very small and delicate. To avoid overstretching, which may have a later obesity result, we recommend you to feed small portions several times a day.
Dry puppy food Wolfsblut Wild Duck Puppy duck meat and potatoes packaging sizes
Wild Duck Puppy duck meat and potatoes 15 kg
Wild Duck Puppy duck meat and potatoes 2 kg
Wild Duck Puppy duck meat and potatoes 500 g
Wild Duck Puppy duck meat and potatoes 7.5 kg
4 reasons to buy Wolfsblut puppy food
Wolfsblut products don't overload the puppy's stomach and are easily digested by the growing body. The feeds can be included into diet after the puppy was weaned.
The company pays attention not only to meat, but also to plant ingredients. In the food composition you'll find various herbs: dandelion, oregano, ginseng and others. They're very useful for the dog's digestive health.
Dog food and treats by Wolfsblut make up a well-balanced nutrition with optimal fat and protein content which contributes to the proper development of the pet's body.
The company purchases raw materials for its feeds only from countries with high quality standards. The company uses hormone- and antibiotic-free meat.
Ingredients
Potato

(26%)
Dried duck meat

(22.5%)
Duck

(22.5%)
MOS (Mannan-oligosaccharides)

(0.19%)
FOS (Fructooligosaccharides)

(0.19%)
Nucleotide

(0.17%)
Additives
Zinc
Zinc is an important mineral which is a part of qualitative vitamin supplements and drugs.Zinc: Learn more
(166.29 mg)
Ferrous
Iron is necessary for pets for prophylaxis of anemia, rising of resilience of an organism to illnesses, appetite improvements.Ferrous: Learn more
(92.53 mg)
Manganese

(42.55 mg)
Vitamin A
Vitamin A and beta carotene contribute to normalization of a set of processes in an organism of a dog:

- increase fastness to viruses and infections; - accelerate process of growth and development; - improve sight, motility and coordination.Vitamin A: Learn more
(26.760 IE)
Copper
Copper is an important trace substance, its lack can harmfully affect a condition of an organism of the pet and cause the following:

- anemias;

- defects of bones and their slowed-down growth;

- heart failure;

- depression of reproductive potential.Copper: Learn more
(23.78 mg)
Vitamin D3
D3 vitamin in an organism of a dog carries out the following functions: - accelerates an absorption of phosphorus and a calcium from an intestine; - regulates process of removal of phosphorus and calcium through kidneys; - provides the optimum content of phosphorus and calcium in bones.Vitamin D3: Learn more
(1.800 IE)
Calcium iodate anhydrous

(1.64 mg)
Taurine

(1.1 mg)
Selenium

(0.24 mg)
Chicken liver flavor
Oregano
Bockshorn clover
Aniseed
Dandelion
Elderberries
Chokeberry
Thyme (Thymus)
Duck fat
Peas
Pea protein
Organic chicken liver
Pea Fiber
Flaxseeds
Sage
Blackcurrants
Marjoram
Immutop
Vitamins
Minerals
The minerals, necessary for animals, are divided into two groups: major elements and trace substances.Minerals : Learn more
Blackberry
Raspberry
Blueberry
Parsley
Analytical Constituents
| | |
| --- | --- |
| Crude protein | 30% |
| Crude fat | 17% |
| Crude ash | 9.5% |
| Moisture | 8% |
| Omega 6 fatty acids | 3.36% |
| Crude fiber | 3% |
| Calcium | 1.58% |
| Phosphorus | 0.95% |
| Omega 3 fatty acids | 0.74% |
Suitable for Dog breeds
All dog breeds
Feeding recommendations
Final weight of a dog
Age of a puppy in weeks
6 – 12
12 – 16
16 – 28
28 – 52
Daily amount of feed per day
1 – 3 kg
50 – 115
45 – 95
40 – 85
35 – 70
3 – 5 kg
115 – 160
95 – 135
85 – 115
70 – 95
5 – 10 kg
160 – 260
135 – 215
115 – 185
95 – 150
10 – 15 kg
260 – 350
215 – 290
185 – 245
150 – 195
15 – 20 kg
350 – 430
290 – 355
245 – 300
195 – 235
20 – 25 kg
430 – 505
355 – 415
300 – 350
235 – 280
25 – 35 kg
505 – 925
415 – 760
350 – 445
280 – 360
35 – 45 kg
445 – 535
360 – 430
45 + kg
535 – 980
430 – 785
Disclaimer
Similar goods
Terra Canis Puppy Menu, Chicken with Pumpkin, Chamomile & Flower Pollen 200 g

Poultry & Pumpkin

200 g

Terra Canis Puppy Menu, Lamb with Courgette, Fennel & Low Fat Yogurt 200 g

Lamb & Zucchini

200 g

Beef & Apple

200 g

Horse meat & Sweet potato

15 kg
* Prices incl. VAT
* Delivery Terms & Conditions