Free delivery

Free delivery from 51,00 £

Personal support

+44 20 3856 3856

Cancellation Terms

Get instant support

Warranty

The warranty regulations by law are valid
Poésie + Salmon and Spinach 85 g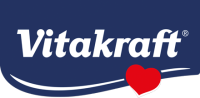 A perfectly packaged delight: tender pieces of salmon and spinach.
One moment affectionate and cuddly, the next withdrawn or stubborn – cats are strong-willed and full of character. That's why we love them so much! But the choice of the right wet food is definitely a matter of teamwork. And the solution is quickly found: Poésie.
A balanced diet is one of the most important factors for a cat to lead a healthy life. Poésie not only perfectly meets the needs of adult cats, the delicious varieties also indulge your kitty with irresistibly good taste. A poem for every cat! Your cat will sense that you've chosen the very best for it - bite by bite.
Poésie – just the right portion of love and affection, every day. For a loving relationship that lasts a cat's lifetime.
Wet cat food Vitakraft Poésie + Salmon and Spinach packaging sizes
Poésie + Venison in Cranberry Jelly 85 g
Poésie + Salmon and Spinach 85 g
Composition

Game & Cranberry
Ingredients
Meat

(60%)
Salmon

(5%)
Spinach

(2%)
Additives
Taurine
The taurine is a useful amino acid which doesn't join in composition of proteins of an organism.Taurine : Learn more
(445 mg)
Zinc
Zinc is an important mineral which is a part of qualitative vitamin supplements and drugs.Zinc: Learn more
(18 mg)
Ferrous
Iron is necessary for pets for prophylaxis of anemia, rising of resilience of an organism to illnesses, appetite improvements.Ferrous: Learn more
(15 mg)
Vitamin D3
The lack of D3 vitamin in an organism of a cat provokes the following problems: - failures in work of the alimentary system; - delicacy of a bone tissue; - deformations of paws, basin, head.Vitamin D3: Learn more
(250 I.E.)
Copper

(1 mg)
Manganese

(1 mg)
Beef
Pork
Poultry
Fish
Fish derivatives
Mineral complex
Animal by-products
Inulin
Vegetables
Analytical Constituents
| | |
| --- | --- |
| Moisture | 83% |
| Crude protein | 10% |
| Crude fat | 5% |
| Crude ash | 2% |
| Crude fiber | 0.3% |
Feeding recommendations
Cat in 4 kg weight requires approximately 2-3 bowls per day, depending on the age and breed of cat.
Nutrition advice
High quality Wet cat food Poésie + Salmon and Spinach​ is recommended Food for mature cats.​
We advise you to observe the daily ration recommended by manufacturer. An increased daily intake can negatively affect the cat's health. Please provide your pet a constant access to fresh water.
The domestic cat needs the balanced food. It has to be the closest to the food that its ancestors had in a native habitat. Such nutrition will provide long, active and happy life to a cat.
Recommendations on daily protein and fat intake for cats:
Disclaimer