Free delivery

Free delivery from 51,00 £

Personal support

+44 20 3856 3856

Cancellation Terms

Get instant support

Warranty

The warranty regulations by law are valid
Extreme Carpet Shampoo 1 l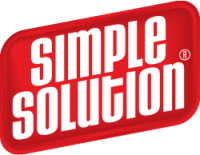 Highly effective and simple solution especially by grease and oil spots.
Low foaming formula cleans and refreshes high-traffic areas and gets rid of stains at the source so they never come back.
It can be used on stains caused by urine, vomit, faeces, blood, dirt and other organic stains.
Deep cleans and helps renew carpets, rugs and upholstery.
Stain & Odor Removers Simple Solution Extreme Carpet Shampoo variants:
Extreme Carpet Shampoo 1 l
Disclaimer