Free delivery

Free delivery from 51,00 £

Personal support

+44 20 3856 3856

Cancellation Terms

Get instant support

Warranty

The warranty regulations by law are valid
Aquatan 2.5 l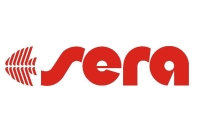 For permanently fish friendly, safe and clear water
Immediately removes chlorine and chloramines
Binds toxic heavy metals such as copper, zinc or lead
Prevents water pollution by ammonia
pH neutral formulation
Quickly allows new additions when combined with sera bio nitrivec
Toxic substances such as chlorine and heavy metals can get into the aquarium water with every water change. Even our well monitored tap water often contains such substances in concentrations critical for fish.
Sera Aquatan immediately removes the pollutants and conditions the water to fish friendly, healthy aquarium water. This ensures optimal living conditions for fish, invertebrates, plants as well as useful micro organisms.

Directions for use
Use the cap as a measure. 5 ml of Sera Aquatan for every 20 l of water.
With new setups
With partial water changes
During transport
In stress situations (multiple dosage possible)
Purification Sera Aquatan variants:
Aquatan 100 ml
Aquatan 2.5 l
Aquatan 250 ml
Aquatan 5 l
Aquatan 50 ml
See product details:
Disclaimer