Free delivery

Free delivery from 51,00 £

Personal support

+44 20 3856 3856

Cancellation Terms

Get instant support

Warranty

The warranty regulations by law are valid
Premium Cat Litter Scoop Light gray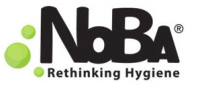 NOBA is the premium accessories line that was created with its user and companion's life quality in mind by reducing the effort, time and inconvenience related to painful tasks in order to enjoy our time together.
Light, robust and efficent
Made of durable ABS recyclable plastic: does not bend
Triangular blades allow excess litter to flow quickly and steadily while maintaining maximum cleaning efficiency and ease
Comfortable handle
Oversized scooping area and sharp corners make cleaning quick and easy.
Dimensions: 1x5x8 cm
Scoops & Litter Box Mats Noba Premium Cat Litter Scoop variants:
Premium Cat Litter Scoop Light blue
Premium Cat Litter Scoop Neon green
Premium Cat Litter Scoop Hot pink
Premium Cat Litter Scoop Light gray
Litter scoops and floor mats for cat litter boxes facilitate cleaning, and dirt stands no chance. The floor mat removes remains of the litter from the paws, while the litter scoop allows you to separate suitable litter from the formed lumps and remove them. With the help of these small but useful items, you can keep your house and cat clean.
Disclaimer