Free delivery

Free delivery from 51,00 £

Personal support

+44 20 3856 3856

Cancellation Terms

Get instant support

Warranty

The warranty regulations by law are valid
Cat Tennis Balls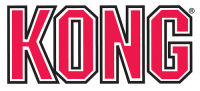 KONG Active cat toys promote healthy exercise and fulfill cats' instinctual desires to chase, hunt and capture.
Why let dogs have all the fun? KONG Cat Tennis Balls boast nonabrasive felt and won't harm teeth during play. Cats won't be able to resist interior bell, encouraging exercise in indoor cats.
Toy balls encourage cats to satisfy their hunting instinct. Various types of balls come in many designs and materials, from bouncing balls to those that are filled with smaller balls or equipped with bells. Whether alone or together with you, during such a play your cat will satisfy the natural instincts, as well as improve its physical abilities.
Disclaimer
Similar goods
* Prices incl. VAT
* Delivery Terms & Conditions