Free delivery

Free delivery from 51,00 £

Personal support

+44 20 3856 3856

Cancellation Terms

Get instant support

Warranty

The warranty regulations by law are valid
Multi-Vitamin-Paste 200 g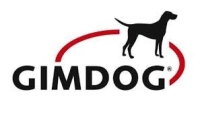 The high vitamin content of the GimDog Multi-Vitamin-Paste helps prevent dietary vitamin deficiencies and supports your dog's performance. Vitamin E protects the cells and enhances the body's defences.
GimDog Multi-Vitamin-Paste packaging sizes:
Multi-Vitamin-Paste 200 g
Additives
Choline chloride

(3150 mg)
Biotin
Biotin is the vitamin promoting production of hemoglobin in an organism of a dog.Biotin: Learn more
(450 mcg)
Vitamin B12

(135 mcg)
Vitamin C

(100 mg)
Calcium-pantothenate

(56 mg)
Nicotinic acid
The lack of nicotinic acid of an organism of a dog provokes failures in work of the nervous and alimentary system.Nicotinic acid: Learn more
(56 mg)
Vitamin A
Vitamin A and beta carotene contribute to normalization of a set of processes in an organism of a dog:

- increase fastness to viruses and infections; - accelerate process of growth and development; - improve sight, motility and coordination.Vitamin A: Learn more
(22.494 IE)
Vitamin B2

(20 mg)
Vitamin B1

(9 mg)
Vitamin B6
B6 vitamin or pyridoxine is irreplaceable for the correct functioning of immune and nervous systems of the pet.Vitamin B6: Learn more
(6 mg)
Vitamin K3

(4 mg)
Vitamin D3
D3 vitamin in an organism of a dog carries out the following functions: - accelerates an absorption of phosphorus and a calcium from an intestine; - regulates process of removal of phosphorus and calcium through kidneys; - provides the optimum content of phosphorus and calcium in bones.Vitamin D3: Learn more
(2.250 IE)
Vitamin E
Vitamin E is one of the most necessary elements for the correct development of a dog.Vitamin E: Learn more
(1.725 mg)
Folic acid
Folic acid is an important vitamin which is necessary for the correct functioning of immune and circulatory systems.Folic acid: Learn more
(1 mg)
Crude oils and fats
Yeast
Vegetable by-products
Analytical Constituents
| | |
| --- | --- |
| Crude fat | 37.5% |
| Moisture | 12% |
| Crude protein | 6% |
| Crude ash | 4.5% |
| Crude fiber | 3% |
Suitable for Dog breeds
All dog breeds
Feeding recommendations
Feed 1 cm (approx. 0.5 g) per 1 kg body weight daily.
Nutrition advice
Please pay attention to your dog's daily ration of the recommended food to get the ideal weight gain of your dog and prevent overweight. Your dog should always have an access to fresh water.
Disclaimer