Free delivery

Free delivery from 51,00 £

Personal support

+44 20 3856 3856

Cancellation Terms

Get instant support

Warranty

The warranty regulations by law are valid
Baby Flakes 150 g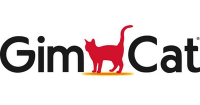 With calcium and phosphorous.
Ideal with wet food.
Healthy development.
Contains no added preservatives or colouring.

​Baby Flakes are an important component in the healthy rearing of kittens. They help cover the increased energy needs of young cats. In addition to animal protein and fat, Baby Flakes contain important vitamins, minerals, naturally contained phosphorous and an extra portion of calcium for healthy bone growth.

The gradual intake of solid food and vitamin rich yeast is made easier due to feeding with Baby Flakes. Baby Flakes are also suitable for pregnant cats, lactating cats and older cats.
Dry food for kittens GimCat Baby Flakes packaging sizes
Additives
Vitamin E

(75 mg)
Vitamin A

(19.500 I.E.)
Vitamin D3
The lack of D3 vitamin in an organism of a cat provokes the following problems: - failures in work of the alimentary system; - delicacy of a bone tissue; - deformations of paws, basin, head.Vitamin D3: Learn more
(1.900 I.E.)
Yeast
Milk and Milk Derivatives
Vegetable by-products
Analytical Constituents
| | |
| --- | --- |
| Crude protein | 46% |
| Crude fat | 9% |
| Moisture | 6% |
| Crude ash | 4.5% |
| Calcium | 1.3% |
| Phosphorus | 0.7% |
Feeding recommendations
Kittens aged 4 weeks and over should be fed 1-2 heaped teaspoons, kittens aged approximately 7 weeks and over, 5-7 heaped teaspoons. Old, pregnant and lactating cats should be fed 5-7 heaped teaspoons. 1 teaspoon is equivalent to approximately 2 g Baby Flakes. Sprinkle Baby Flakes over the food, or add to either hand-warm water or Milk for Cats to create a porridge. Baby Flakes can be subsequently to the kitten's breastfeeding and/or feeding with Cat Milk as a supplementary food for supporting the changeover to solid food, as well as throughout the entire growth phase. After this, the supplementary feeding can change to the proven Vitamin Flakes.
Disclaimer