Free delivery

Free delivery from 51,00 £

Personal support

+44 20 3856 3856

Cancellation Terms

Get instant support

Warranty

The warranty regulations by law are valid
Nest 7 Beige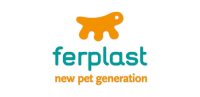 If you want to take care of wild birds and provide them with food and shelter, you have found the right product! Ferplast nests are equipped with an internal space where birds can lay their eggs. They are perfect for outdoors and are equipped with a metal hook for hanging them from the trees in your garden. In particular, Nest 7 has a small opening on the top and a very original triangular shape.
This nest is supplied complete with different adapters you can apply to the access hole: the hole has a standard dimension of 39 mm, the two adapters included have a diameter of 28 and 32 mm. They may be applied to the nest according to the species of wild birds you have decided to shelter in your garden.
All products in the range are made of TREE FRIEND wood that comes from responsibly managed forests only.
Birdhouses and Feeders Ferplast Nest 7 packaging sizes
Disclaimer
Similar goods
* Prices incl. VAT
* Delivery Terms & Conditions