Free delivery

Free delivery from 51,00 £

Personal support

+44 20 3856 3856

Cancellation Terms

Get instant support

Warranty

The warranty regulations by law are valid
Cage - Giulietta 5 69x34.5x58 cm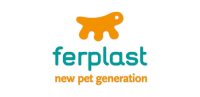 Giulietta is a bird cage with a basic, linear design, characterized by a structure with columns and frame made of robust wood. The wood is treated with a special non-toxic waterproof white paint, painted using \"flow coating\" processes for greater durability over time.
Medium or large-sized, Giulietta is suitable to welcome canaries or small exotic birds. It is also equipped with a deep wooden base with a removable plastic tray for easy and fast cleaning. The small front door has been designed for everyday maintenance operations.
Complete with necessary accessories, Giulietta is comfortable and ready to welcome your feathered friends at any moment: inside, you will find removable swivel feeders, a drinking bottle, a food clip for vegetables, as well as flexible plastic modular perches which gives you great freedom since you can create the shapes you prefer. The larger models Giulietta 5 and 6 have besides nice swings for playing.
In the Giulietta range of products, you will find different-sized habitats, all matchable to the suitable wooden stands. Giulietta 5 and 6, for example, are large habitats also suitable to home more birds together. All cages are built in robust varnished wire net and TREE FRIEND wood, coming only from responsibly managed forests only.
Canaries Ferplast Cage - Giulietta 5 variants:
Cage - Giulietta 4 57x30x50 cm
Cage - Giulietta 5 69x34.5x58 cm
Cage - Giulietta 6 81x41x64 cm
Disclaimer
Similar goods
23 W

170×105×77 cm

22×14×15 cm

27x32x27 cm

80x50x115 cm
* Prices incl. VAT
* Delivery Terms & Conditions