Free delivery

Free delivery from 51,00 £

Personal support

+44 20 3856 3856

Cancellation Terms

Get instant support

Warranty

The warranty regulations by law are valid
Korn Mix 30 kg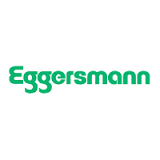 It can be fed as sole hard feed ration and if required also be combined with oats. It is characterised by a low level of digestible crude protein and is thus an excellent supplementation for the diet. The structure promotes chewing and therefore promotes better salivation of the feed. Corn Mix is fully balanced with all essential vitamins and minerals, and provides your horses with everything necessary when in light to medium work.
The advantages at a glance:
Protein reduced
Low in dust
Completely balanced with all vitamins and minerals
Very good value for money
Increases chewing intensity due to the structural fibre
Muesli Eggersmann Korn Mix packaging sizes
Ingredients:
Maize 23.9%, Oat bran 22.2%, Barley 20%, Wheat bran 14.2%, Sugarbeet pulp pellets 5.7%, Sugar cane molasses 5.2%, Lucerne meal 4.3%, Lucerne hay 1.8%, Calcium carbonate 1.5%, Sodium chloride 0.5%, Milk thistle oil 0.2%.
Additives per kg: Vitamin A (3a672a) 15.000,00 I.E., Vitamin D3 (3a671) 1.000,00 I.E., Vitamin E (3a700) 130 mg, Iron (3b103) (ferrous sulphate, monohydrate (II)) 20 mg, Copper (E 4) (copper sulphate, pentahydrate (II)) 8 mg, Manganese (3b502) (manganese(II)oxide) 30 mg, Selenium (E 8) (sodium selenite) 0.2 mg, Zinc oxide (3b603) 50 mg, Calcium iodate, anhydrous (3b202) 0.45 mg, Coated cobalt(II)carbonate-granules (3b304) 0.11 mg, Vitamin C (3a312) 34 mg, Vitamin B1 (3a821) 1.7 mg, Vitamin B2 as riboflavin 2.2 mg, Vitamin B6 as pyridoxine hydrochloride (3a831) 1.1 mg, Vitamin B12 as Vitamin B12 preparation 17 mcg, Niacin (3a314) 17 mg, Calcium-D-Pantothenate (3a841) 11 mg, Folic acid (3a316) 1.7 mg, Biotin (3a880) 340 mcg, Cholin Chloride (3a890) 55 mg.
Analytical Constituents
| | |
| --- | --- |
| Crude fiber | 11.2% |
| Crude protein | 9.9% |
| Crude ash | 6% |
| Oils and fats | 3.2% |
| Calcium | 0.9% |
| Phosphorus | 0.4% |
| Natrium | 0.2% |
Feeding recommendations
Light to medium work 300 - 400 g per 100 kg body weight per day. At lower levels, the addition of a mineral feed is recommended.
Nutrition advice
Balanced horse food
Every day the horse has to receive a set of forages and additives which will provide her organism with necessary nutritious and biologically active agents. Only in this case it for a long time will remain beautiful, healthy and full of strength.
More about Horse Feeding
Disclaimer
Similar goods
* Prices incl. VAT
* Delivery Terms & Conditions