Free delivery

Free delivery from 51,00 £

Personal support

+44 20 3856 3856

Cancellation Terms

Get instant support

Warranty

The warranty regulations by law are valid
Premium - Small Rodents 15 kg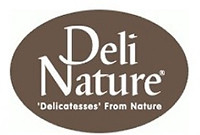 This mixture is ideal for small rodents. A mixture based on plant products, grains and seeds supplemented with vegetables, necessary vitamins, minerals and trace elements.
Hamsters, for example, are naturally omnivorous and therefore need animal proteins as well as plant materials.
Premium Small Rodents is therefore enriched with an extruded pellet rich in high-quality, easily digestible proteins. This mixture is suitable for all small rodents in every phase of life.

Note: according to manufacture, mix ratio may vary depending on production lot.
Food and treats for rats Deli Nature Premium - Small Rodents packaging sizes
Premium - Small Rodents 15 kg
Additives
Vegetable by-products
meat and animal by-products
Vegetables
Grain
Crude oils and fats
Nutrition advice
The ration of rodents has to contain all necessary vitamins and minerals that will providefull development and good health to animals.
Nutrients
Proteins, fats and carbohydrates are the basic nutrients necessary for rodents for maintenance of health and the correct work of all organs.
More about Small Pets Feeding
Disclaimer