Free delivery

Free delivery from 51,00 £

Personal support

+44 20 3856 3856

Cancellation Terms

Get instant support

Warranty

The warranty regulations by law are valid
Placemat Brown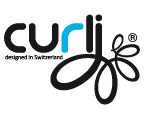 You probably know from experience that it sometimes looks like a battlefield around your pet's food bowl. This not only looks unappetizing but also means a lot of work to clean it up. Here at curli, it's and idea to spend a time walking your dogs instead of mopping the floor, so it was developed a placemat that can be put down under food bowls to protect the floor and save on the cleaning up.
What was meant as a small project turned out to be one of our biggest challenges. The material needed to be flexible and the bottom had to be non-slip. The edges needed to be slightly raises, so nothing could spill and the mats should be machine washable.
Fits 2 feeding bowls
Slip-resistant
Fast and easy cleaning
Raised edges protection against spills
Food safe silicone
Size: 54cm x 37.5cm
Placemats Curli Placemat variants:
Placemat Brown
Placemat Green
Placemat Black
Placemat Light blue
Placemat Grey
See product details:
With placemats for feeding it's much easier to keep your pet's eating area clean. Placemats are suitable for all types of flooring, including tiles, carpets, parquet and laminate and have a non-slip coating. Now dog food and water spills will end up on this easy-to-clean mat only.
Disclaimer