Free delivery

Free delivery from 51,00 £

Personal support

+44 20 3856 3856

Cancellation Terms

Get instant support

Warranty

The warranty regulations by law are valid
ÖkoPlus 8.6 kg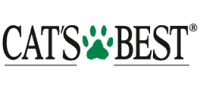 Thanks to the unique JRS-ORGANIC FIBRE 700-TECHNOLOGY CAT'S BEST ÖkoPlus functions like a natural odour and germ trap:
Moisture and odours are absorbed quickly and long-term by the fibres' ultrafine capillary system. This stops odours developing over a long period of time – all without chemical additives!
- Compostable and 100% biodegradable
- Super economical and efficient: Base content may remain 4-6 weeks in the cat toilet
- Total odour control – No artificial, chemical additives!!!
- Excellent absorption – More than 700% absorption
- Organic: from 100% natural organic fibers
-Significantly less waste
- Easier to transport
- For the same Output approx. only one third of the weight of Mineral products!!
Waste clumps can be disposed* of in the normal household toilet

(*be sure to check your local disposal regulations!)
Cat litter Cat's Best ÖkoPlus variants:
ÖkoPlus 17.2 kg
ÖkoPlus 2.3 kg
ÖkoPlus 8.6 kg
Cat Litter Tips
Disclaimer