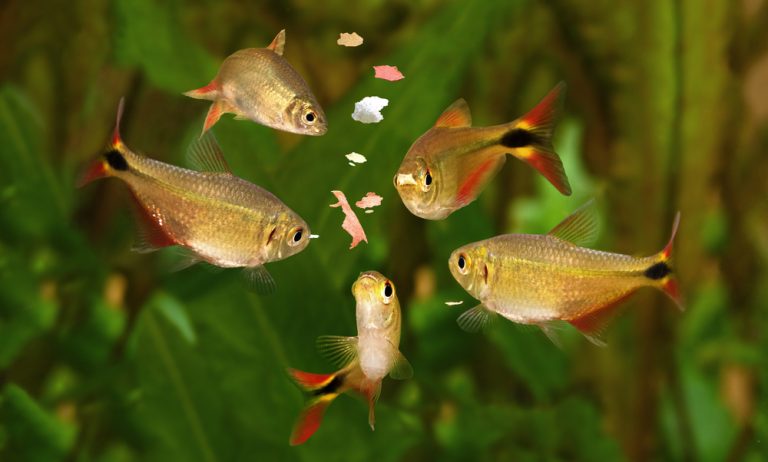 Feeding live food to fishes is popular with many aquarium enthusiasts and has many advantages for the fishes themselves. Nowadays there is a wide variety of different foods available to choose from. Wheather it is mosquito larvae, paramecia, water fleas or others, fish love living food and it supports the respective species' natural needs.
If you do not want to breed live food by yourself, you can buy it in many different pet specialty stores or internet platforms. There, the food is already stored in cool place. Since the portions are mostly very large, not all of it should be fed at once. Mosquito larvae for example would not be eaten completely, as it would be harmful to the water values. But how should you store the leftovers? This article will provide you with many tips and important as well as interesting information regarding these special treats.
Advantages of aquarium live food
No matter if it is fresh or sea water aquarium, most enthusiasts treat their fish with living food from time to time. It is not only tasty for the fish, but there are many advantages as well.
Feeding live food is especially animal-friendly and satisfies the fishes' natural hunting instinct, which can and should not be suppressed. In this way, your pets' vitality is supported. Their natural behavior can be maintained by this way and some experts are sure that fishes treated with living food from time to time live a longer and healthier life than others. This is mostly because living food contains essential minerals, vitamins and nutrients.
satisfies hunting instinct
supports vitality
brings variety
contains many important minerals
rich in different vitamins
contains countless nutrients
best natural food
supports animal-friendly keeping
Storage of live food
In order for the live food to remain good to eat as long as possible, it is important to store it as best as you can. The respective kinds have different shelf lives and different requirements for their storage. It is important to only store live food as long as needed. A live food that is shrink-wrapped should additionally be removed from the packaging, be washed and re-filled into a bigger container in order to raise the small animals' life expectancy.
Tubifex live food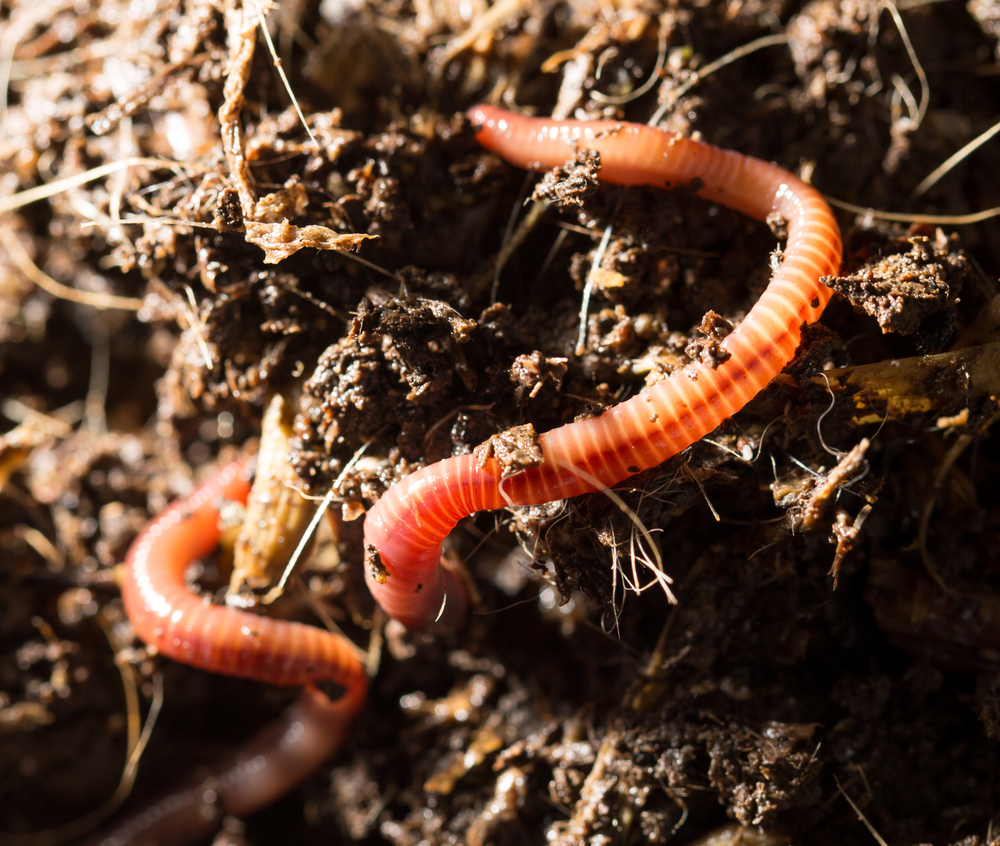 This live food consists of small red thin worms that can reach a length of up to 6 cm. These are only rarely found nowadays, mostly offered by wholesalers. If they are shrink-wrapped, it is important to re-fill them into a container filled with fresh water. You should take care that the worms still have a nice red color and contract as soon as they are scared. It is important to water the worms a couple of days before feeding them. Storage in a large container as well as in the refrigerator can last for several days. A disadvantage of this food is that the Tubifex worms are very quick and are prone to bury themselves in the aquarium's soil. The fish cannot reach them there, so the worms die and rot, which is very rare but may lead to bad water quality.
White mosquito larvae
These are the larvae of phantom midges. The larvae are nearly transparent and can reach lengths of up to 15 mm. If you do not want to buy them, you can easily catch some in any regular lake or pond with a landing net. They should be stored in a cool and dark place. A tupperware box filled with fresh water stored inside the refrigerator is ideal. Many aquarium enthusiasts also breed their own larvae in rain barrels. There they can survive very long, inside the refrigerator they mostly keep their high quality for two weeks..
Red mosquito larvae
Red mosquito larvae are the larvae of certain chironomids. Depending on the chironomid's species, they reach lengths between 2 and 20 mm. These are among the most common kinds fed to aquarium fishes, which means they are widely available in pet stores and some online platforms. Furthermore they make their home in countless inland waters, since they can survive in waters low in oxygen. This live food as well as most living products should be stored in cool and dark places. Shrink-wrapped larvae should be used up quickly since they cannot be kept very long and have been stored in their wrappings for some time already. However it is important not to insert too large amount into the aquarium, since your fish may suffer from digestion problems otherwise. It is also important to water the larvae sufficiently before feeding them and to never put the water they are stored in into the aquarium, since this contains the larvae's feces.

Cyclops
This is a copepod, which is also commonly known as cyclops. They live in many different waters and can reach up to 3.5 mm, which makes it especially interesting for smaller aquarium fish. This crab species is always moving, so fish have to work for their food, which is a clear advantage since it satisfied the fishes' hunting instinct. They also contain lots of vitamins, nutrients and minerals, so experts often describe them as covering all requirements. They can even be used as a complete food. They should only be fed to adult fish however, since otherwise they might attack young fishes or the fry. The crabs are good for several days, and it is important to ensure that they are supplied with enough oxygen.
Water fleas
Water fleas are a subspecies of the branchiopoda, among about 90 others. In fishkeeping, mostly daphnia are fed. They have nothing in common with fleas, even though they also jump around and are an ideal food for fish, satisfying their hunting instinct. Depending on their species, they reach lengths of up to 6 mm, making them suitable for smaller aquarium fish as well. They live mainly in standing waters, which leads to them being caught by aquarium enthusiasts in their natural habitat instead of buying them in a shop. They are rich in fibers but only have a low nutritional value, so they should mainly be used as a supplement. They stay alive for several days when provided with enough oxygen.
Caddy larvae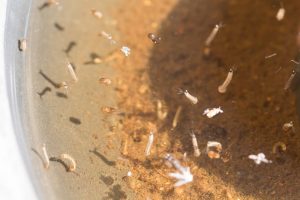 Caddies are closely related to butterflies. They live in flowing as well as in standing waters. In order to protect themselves, some larvae spin themselves with a cocoon-like object from small leaves, stones or twigs, leaving only their head, legs and sometimes a bit of their torso unprotected. This makes them interesting for aquarium fish, since they have to work for their food. They have to patiently wait for the best moment to grab their head and remove them from their cocoon, which leads to a good activity for them.
Brine shrimp
This especially popular live food is a species of salt water crab. Their eggs are available in nearly all pet shops that offer aquarium supplies, and many online platforms offer them as well. They are rich in vitamins, nutrients, fibers as well as proteins. Many aquarium enthusiasts have their own breeding grounds for them and use brine shrimp as a complete food. Because of their small size, they are also suited for smaller fish or rearing food for young fish.
Food
Attributes, shelf life and storage
Brine shrimp

easy to breed
can be kept for several weeks
needs enough oxygen
store in large containers
can be used as a complete food
rich in vitamins
rich in nutrients
rich in proteins

Cyclops

can be kept for several days
needs enough oxygen
covers all requirements
rich in proteins
rich in vitamins
rich in nutrients

Caddy larvae

can be kept for several days
store in a small aquarium
important to be fed with leaves
high food requirements
offer activity for the fish
rich in proteins
rich in fibers

Red mosquito larvae

can be kept for up to 2 weeks
store on wet newspaper sheets
use up quickly if shrink-wrapped
rich in vitamins

Tubifex

can be kept for up to 2 weeks
needs a daily water change
store in a specialized Tubifex box
water before feeding
rich in vitamins

Water fleas

can be kept for several days
can be kept in a separate aquarium or rain barrel
needs enough oxygen
satisfies the need for moving and hunting instinct
low nutritional value
rich in fibers
only use as a supplement

White mosquito larvae

can be kept for several months
store in a cool and dark place
need their own food (for example brine shrimp)
Conclusion of aquarium live food
If you want to give your fish a treat, you should consider adding live food to their diet plan and give it to them regularly. It is important to look out not to add any damaging materials to your aquarium, so remember to water the food before feeding. If you adhere to the storage requirements and shelf life of the different kinds of live food, your fish will thank you and their natural requirements and instincts will be satisfied. Nevertheless, you should only store live food as long as needed and buy it in lower amounts instead of buying in bulk.
Bildquelle: © Mirko Rosenau – shutterstock.com / © schankz – shutterstock.com / © frank60 – shutterstock.com