Free delivery

Free delivery from 51,00 £

Personal support

+44 20 3856 3856

Cancellation Terms

Get instant support

Warranty

The warranty regulations by law are valid
Deo Pearls Baby Powder 700 g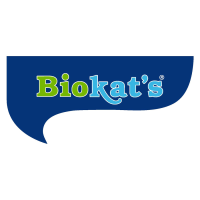 With Deo Pearls Baby Powder you can refresh your cat's litter tray at your own discretion and as often as you like. Immerse yourself in our world of fragrances: Baby Powder enchants you with the sensuous fragrance of exotic vanilla essences. Deo Pearls absorb unpleasant smells immediately and prevent unpleasant odours from developing. They also strengthen the clumping action and therefore enable you to use your normal cat litter for longer. Recommended dosage: Sprinkle over the litter as required.
Odor & stain removers Biokat's Deo Pearls Baby Powder variants:
Deo Pearls Baby Powder 700 g
Cat odor removers for litter-boxes helps to keep a pleasant smell for a long time. Specially designed formulas prevent the formation of lumps in cat litters. It may be used with any spray for long-term protection of cat litter box against bad odor.
Disclaimer
Similar goods
* Prices incl. VAT
* Delivery Terms & Conditions