Free delivery

Free delivery from 51,00 £

Personal support

+44 20 3856 3856

Cancellation Terms

Get instant support

Warranty

The warranty regulations by law are valid
Carny Adult Mix 2 12x400 g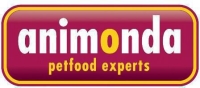 Cats are carnivorous animals by nature. They can not get all the essential nutrients from plant food. For this reason Carny Adult is exclusively made from fresh meat ingredients, eg. heart, lungs, muscle meat and liver.
Animonda Carny Adult is supplemented with important minerals and vitamins. It is a natural food adapted to the necessities of adult cats. It contains natural ingredients and has the typical taste of meat adorable by cats.
Megapack Adult Mix 2 contains:
Meat cocktail
Beef, chicken and duck hearts
Beef, turkey and shrimps
Beef, turkey and rabbit
Wet cat food Animonda Carny Adult Mix 2 packaging sizes
Carny Adult Mix 2 12x200 g
Carny Adult Mix 2 12x400 g
Carny Adult Mix 2 6x800 g
3 reasons to buy Animonda cat food
For the production of the given products are used only first class raw materials. That's why Animonda cat feeds have a careful effect on the gastrointestinal tract.
The food of the trademark doesn't contain grain crops which often cause allergies. The composition of the feeds does not contain synthetic additives such as flavour intensifiers, coloring agents and etc.
The feeds are notable for high nutritional value and that's why they give cats enough energy for active life.
Ingredients:
Multi-meat cocktail: 30% beef (lung, meat, heart, kidneys, udders), 29% chicken (liver, stomach, throat, meat), 6% game meat, calcium carbonate.
Beef, chicken & duck hearts: 37% beef (lung, heart, meat, udder, kidneys), 20% chicken liver, 8% duck hearts, calcium carbonate.
Beef, turkey & shrimp: 36% beef (lung, heart, meat, kidney, udder), 25% turkey (liver, heart), 4% shrimp, calcium carbonate.
Beef, turkey & rabbit: 34% beef (lung, heart, meat, kidneys, udders), 17% turkey (liver, heart), 14% rabbit meat, calcium carbonate.
Nutritional supplements per kg: Vitamin D3 200 IU, Iodine (E2) 0.2 mg, Manganese (E5) 1.5 mg, Zinc (E6) 10 mg.
Analytical Constituents
| | |
| --- | --- |
| Moisture | 79% |
| Crude protein | 11.5% |
| Crude fat | 6.5% |
| Crude ash | 1.8% |
| Taurine | 0.8% |
| Crude fiber | 0.5% |
Feeding recommendations
| | |
| --- | --- |
| Weight of cat | Amount per day |
| 3 kg | 175 g |
| 4 kg | 200 g |
| 5 kg | 245 g |
Nutrition advice
High quality Wet cat food Carny Adult Mix 2​ is recommended Food for mature cats.​
We advise you to observe the daily ration recommended by manufacturer. An increased daily intake can negatively affect the cat's health. Please provide your pet a constant access to fresh water.
The domestic cat needs the balanced food. It has to be the closest to the food that its ancestors had in a native habitat. Such nutrition will provide long, active and happy life to a cat.
Recommendations on daily protein and fat intake for cats:
Disclaimer