Free delivery

Free delivery from 51,00 £

Personal support

+44 20 3856 3856

Cancellation Terms

Get instant support

Warranty

The warranty regulations by law are valid
Wild Duck Small Breed duck with potatoes 15 kg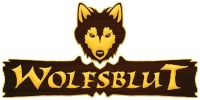 Wild Duck Small Breed is a species-appropriate dry dog food. Its specially tailored to the needs of small dogs composition makes it an everyday healthy dog food.
Today, science assumes that small dogs are descended from wolves from the Middle East. Typical of small dogs that they grow faster than their larger relatives. They are on top of that later age and have a longer life expectancy. They are also getting tired of moving and heavier usually. For these reasons, small dogs need a food that is tailored specifically to their physical needs.
Wolfsblut Wild Duck Small Breed duck with potatoes packaging sizes:
Wild Duck Small Breed duck with potatoes 15 kg
Wild Duck Small Breed duck with potatoes 2 kg
Wild Duck Small Breed duck with potatoes 500 g
Wild Duck Small Breed duck with potatoes 7.50 kg
Benefits of Wolfsblut food composition:
it doesn't include combined fats, sunflower oil and tapioca;
it's made without colouring, preservative agents and chemical additives.
its composition has only natural ingredients (mutton or game is imported from Australia, fish caught from the Pacific and Atlantic oceans);
it's enriched with Omega 3 and Omega 6 fatty acids.
Ingredients
Potato

(26%)
Dried duck meat

(22.5%)
Duck meat

(22.5%)
FOS (Fructooligosaccharides)

(0.19%)
MOS (Mannan-oligosaccharides)

(0.19%)
Nucleotide

(0.17%)
Additives
Zinc
Zinc is an important mineral which is a part of qualitative vitamin supplements and drugs.Zinc: Learn more
(166.29 mg)
Ferrous
Iron is necessary for pets for prophylaxis of anemia, rising of resilience of an organism to illnesses, appetite improvements.Ferrous: Learn more
(92.53 mg)
Manganese

(42.55 mg)
Vitamin A
Vitamin A and beta carotene contribute to normalization of a set of processes in an organism of a dog:

- increase fastness to viruses and infections; - accelerate process of growth and development; - improve sight, motility and coordination.Vitamin A: Learn more
(26.760 IE)
Copper
Copper is an important trace substance, its lack can harmfully affect a condition of an organism of the pet and cause the following:

- anemias;

- defects of bones and their slowed-down growth;

- heart failure;

- depression of reproductive potential.Copper: Learn more
(23.78 mg)
Vitamin D3
D3 vitamin in an organism of a dog carries out the following functions: - accelerates an absorption of phosphorus and a calcium from an intestine; - regulates process of removal of phosphorus and calcium through kidneys; - provides the optimum content of phosphorus and calcium in bones.Vitamin D3: Learn more
(1.800 IE)
Calcium iodate anhydrous

(1.64 mg)
Taurine

(1.1 mg)
Selenium

(0.24 mg)
Pea Fiber
Chicken liver flavor
Chokeberry
Blackcurrants
Blueberry
Raspberry
Pea protein
Blackberry
Oregano
Immutop
Vitamins
Minerals
The minerals, necessary for animals, are divided into two groups: major elements and trace substances.Minerals : Learn more
Elderberries
Thyme (Thymus)
Marjoram
Parsley
Peas
Sage
Flaxseeds
Dandelion
Duck fat
Aniseed
Bockshorn clover
Organic chicken liver
Analytical Constituents
| | |
| --- | --- |
| Crude protein | 30% |
| Crude fat | 17% |
| Crude ash | 9.5% |
| Moisture | 8% |
| Omega 6 fatty acids | 3.36% |
| Crude fiber | 3% |
| Phosphorus | 0.95% |
| Omega 3 fatty acids | 0.74% |
Suitable for Dog breeds
Small, up to 10 kg
Feeding recommendations
| | |
| --- | --- |
| Weight of a dog | Amount per day |
| 1 – 5 kg | 30 – 100 g |
| 5 – 10 kg | 100 – 170 g |
| 10 – 15 kg | 170 – 230 g |
| 15 – 20 kg | 230 – 285 g |
| 20 – 30 kg | 285 – 390 g |
| 30 kg + | 390 g + |
Nutrition advice
Wild Duck Small Breed duck with potatoes is Adult Dry dog food Food for adult dogs. Dry dog food is recommended Dog food for small breeds.
Please pay attention to your dog's daily ration of the recommended food to get the ideal weight gain of your dog and prevent overweight. Your dog should always have an access to fresh water.
The balanced dog food has to contain all nutritious elements necessary for healthy development of pets.
Organic substances — fats, proteins and carbohydrates — are necessary for energy development.
In addition, they participate in the hemopoietic processes, and also regulate work of some organs.
Recommendations on daily protein and fat intake for dogs:
Disclaimer