Free delivery

Free delivery from 51,00 £

Personal support

+44 20 3856 3856

Cancellation Terms

Get instant support

Warranty

The warranty regulations by law are valid
Wild Pacific, 6 sorts of Fish, Sea Algae, Potatoes, Sea Buckthorn and Herbs 15 kg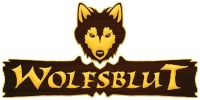 Wild Pacific is a species-appropriate dry ​​food for your dog's daily and healthy diet. The composition is based on the food of the original dogs.
Indeed, the main meal of the original dogs was meat and fish. But they also ate fruits, herbs and vegetables occasionally or even looked for them and ate intentionally. In this way they provided their body with necessary vitamins, minerals, nutrients, trace elements, enzymes and phytochemicals.
The composition of Wild Pacific is mainly based on the diet of the original dogs and therefore contains a high percentage of sea fish, u.a. also potatoes, sea ling Finger Tang, Dulse and Seagrass.
The composition of Wild Pacific is also based on the nowadays experience and therefore contains the following additional natural substances:
MOS (Mannan Oligosaccharides) is one of the dietary fibers. A scientific study in 2002 has found that MOS promotes the development of the probiotic bacterium Lactobacillus Acidophilus in mammals, improving digestion and strengthening the immune system.
FOS (fructo-oligosaccharides) belongs to the prebiotic fibers. A scientific study carried out in 2010 concluded that FOS promotes the development of beneficial lactobacilli and bifidobacteria in the intestines of mammals. They keep the intestinal flora in balance and considered to be natural antagonists of the coli bacteria.
Yucca Schidigera is a medicinal plant. It belongs to the family of asparagus plants and is derivated from Mexico and the Mohave Desert. A scientific study carried out at the Waltham Center for Animal Nutrition has shown that flatulence caused by Yucca Schidigera is significantly reduced.
Among the main and important ingredients is sea ​​fish:
Contains a high proportion of omega-3 fatty acids
Has lots of iron, magnesium and potassium
Is rich in vitamin B6 and protein
All the ingredients of this unique combination are developed to support the health of your pet.
Wolfsblut Wild Pacific, 6 sorts of Fish, Sea Algae, Potatoes, Sea Buckthorn and Herbs packaging sizes:
Wild Pacific, 6 sorts of Fish, Sea Algae, Potatoes, Sea Buckthorn and Herbs 15 kg
Wild Pacific, 6 sorts of Fish, Sea Algae, Potatoes, Sea Buckthorn and Herbs 2 kg
Wild Pacific, 6 sorts of Fish, Sea Algae, Potatoes, Sea Buckthorn and Herbs 500 g
Benefits of Wolfsblut food composition:
it doesn't include combined fats, sunflower oil and tapioca;
it's made without colouring, preservative agents and chemical additives.
its composition has only natural ingredients (mutton or game is imported from Australia, fish caught from the Pacific and Atlantic oceans);
it's enriched with Omega 3 and Omega 6 fatty acids.
Ingredients
Fish

(57%)
Potato

(26%)
Salmon

(13%)
Trout

(8%)
Dried sea fish

(8%)
Dried salmon

(8%)
Salmon oil

(7%)
Dried shrimps

(3%)
Additives
Thyme (Thymus)
Sea fish
Seaweed
Spirulina
Jerusalem artichoke
Tomato
Sage
Hawthorn
Yucca schidigera extract
Sea buckthorn
Anise
Parsley
Bockshorn clover
MOS (Mannan-oligosaccharides)
Minerals
The minerals, necessary for animals, are divided into two groups: major elements and trace substances.Minerals : Learn more
Sea lettuce
Milk thistle
Marjoram
Herring
Ginseng
FOS (Fructooligosaccharides)
Oarweed
Dulse
Dill
Nettle
Oregano
Analytical Constituents
| | |
| --- | --- |
| Crude protein | 30% |
| Crude fat | 17% |
| Crude ash | 9% |
| Moisture | 8% |
| Crude fiber | 3% |
| Calcium | 2.29% |
| Phosphorus | 1.28% |
Suitable for Dog breeds
All dog breeds
Feeding recommendations
| | |
| --- | --- |
| Weight of dog | Daily rate, g per day |
| 1- 5 kg | 50 - 90 g |
| 5 -15 kg | 90 - 210 g |
| 15 - 25 kg | 210 - 300 g |
| 25 - 35 kg | 300 - 390 g |
| 35 - 50 kg | 390 - 500 g |
| 50 - 70 kg | 500 - 620 g |
Nutrition advice
Wild Pacific, 6 sorts of Fish, Sea Algae, Potatoes, Sea Buckthorn and Herbs is Adult Dry dog food Food for adult dogs. Dry dog food is recommended for all breeds.
Please pay attention to your dog's daily ration of the recommended food to get the ideal weight gain of your dog and prevent overweight. Your dog should always have an access to fresh water.
The balanced dog food has to contain all nutritious elements necessary for healthy development of pets.
Organic substances — fats, proteins and carbohydrates — are necessary for energy development.
In addition, they participate in the hemopoietic processes, and also regulate work of some organs.
Recommendations on daily protein and fat intake for dogs:
Disclaimer