Free delivery

Free delivery from 51,00 £

Personal support

+44 20 3856 3856

Cancellation Terms

Get instant support

Warranty

The warranty regulations by law are valid
Down Under Adult Black Angus Beef 395 g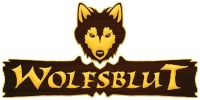 The composition of Down Under is based on the food habits of wolves and the needs of our pet-dogs.
The main sources of food for the wolf are meat and fish. However, it also eats fruits, herbs and vegetables. Thus the wolf receives the required vitamins, minerals, trace elements, enzymes and materials.
For this reason, the wet food Down Under includes the main ingredients Black Angus Meat, sweet potatoes, pumpkin, parsnip, cactus, banana, papaya and ginseng. Downunder is even more, because it combines the wolf food with the needs of our dogs. This is done by the exceptional natural ingredients Moringa and Topinambur.
Moringa oleifera is a plant from the blackberry native, which originates from the Himalayan region of northwest India. For mammals, the peculiarity of Moringa oleifera lies in the high concentration of useful nutrients. These include:
Seven vitamins (A, B1, B2, B3, C, E, K);
Antioxidants;
Omega-3 and Omega-6 fatty acids;
Ten amino acids (arginine, histidine, lysine, tryptophan, phenylalanine, methionine, threonine, leucine, isoleucine, valine);
Fourteen minerals and trace elements, including iron and zinc.
Apparently, these plants cause a strengthening on the immune system of mammals due to their particular combination, and that's why Moringa oleifera is said to have many positive effects for maintaining health.
Topinambour is a species of sunflower native and contains the carbohydrate inulin. A study carried out in 2006 by the Institute of Bacteriology and Mycology at the University of Leipzig concluded that Inulin of the topinambour promotes a proliferation of useful bacteria in the colon.
Yucca Schidigera is a medicinal species of asparagus native and can be found in Mexico and the Mohave Desert. A scientific study carried out in 2001 by the Waltham Center for Animal Nutrition revealed that flatulence is significantly reduced with Yucca Schidigera. Also it treats the most common inflammations in dogs' gastrointestinal tract, skin, ears and joints.
A large portion of Black Angus meat is supplemented by elaborate ingredients. Angus cattle live naturally. The animals feed on different types of grass and do not receive any chemically or biologically treated special feeds.
The Agnus meat:
is low in calories and fats;
contains the polyunsaturated fatty acids Omega 3 and 6;
has many vitamins of the B complex, vitamin A, D as well as the minerals potassium, sodium and iron.
Wolfsblut Down Under Adult Black Angus Beef packaging sizes:
Down Under Adult Black Angus Beef 395 g
Down Under Adult Black Angus Beef 800 g
Main advantages of Wolfsblut wet dog food
The products are made from high-quality natural meat.
This food does not contain any sugar, soy, colourants, flavourings and preservatives.
Wet food includes herbs such as English marigold, ginseng and many others. They ensure better digestibility of the food and have a beneficial effect on the GI tract function in dogs.
Wolfsblut dog treats and feeds are grain-free, therefore it is possible to minimise the risk of allergic reaction and food intolerance.
Ingredients
Black Angus beef

(57%)
Additives
Vitamin D3
D3 vitamin in an organism of a dog carries out the following functions: - accelerates an absorption of phosphorus and a calcium from an intestine; - regulates process of removal of phosphorus and calcium through kidneys; - provides the optimum content of phosphorus and calcium in bones.Vitamin D3: Learn more
(200 IU)
Taurine

(100 mg)
Vitamin E
Vitamin E is one of the most necessary elements for the correct development of a dog.Vitamin E: Learn more
(30 mg)
Zinc
Zinc is an important mineral which is a part of qualitative vitamin supplements and drugs.Zinc: Learn more
(15 mg)
Manganese

(3 mg)
Vitamin A
Vitamin A and beta carotene contribute to normalization of a set of processes in an organism of a dog:

- increase fastness to viruses and infections; - accelerate process of growth and development; - improve sight, motility and coordination.Vitamin A: Learn more
(3.000 IU)
Iodine as calcium iodate

(0.75 mg)
Quinoa
Papaya
Minerals
The minerals, necessary for animals, are divided into two groups: major elements and trace substances.Minerals : Learn more
Carrot
Opuntia ficus-indica
Blackcurrants
Turnip cabbage
Black Angus beef broth
Moringa
Citrus bioflavonoids
Jerusalem artichoke
Sweet potato
Potato
Flaxseeds
Pumpkin
Fennel
Parsnip
Spinach
Elderberries
Parsley
Nettle
Raspberry
Hawthorn
Ginseng
Dandelion
Bananas
Tomato
Chickpeas
Blackberry
Blueberry
Analytical Constituents
| | |
| --- | --- |
| Moisture | 77% |
| Crude protein | 10.1% |
| Crude fat | 6.1% |
| Crude ash | 2.5% |
| Crude fiber | 0.5% |
Suitable for Dog breeds
All dog breeds
Feeding recommendations
| | |
| --- | --- |
| Weight of the dog | Daily requirement |
| – 5 kg | - 200 g |
| 6 kg - 10 kg | 200 – 400 g |
| 11 kg - 20 kg | 400 – 800 g |
| 21 kg - 30 kg | 800 – 1200 g |
Nutrition advice
Down Under Adult Black Angus Beef is Adult Wet dog food Food for adult dogs. Wet dog food is recommended for all breeds.
Please pay attention to your dog's daily ration of the recommended food to get the ideal weight gain of your dog and prevent overweight. Your dog should always have an access to fresh water.
The balanced dog food has to contain all nutritious elements necessary for healthy development of pets.
Organic substances — fats, proteins and carbohydrates — are necessary for energy development.
In addition, they participate in the hemopoietic processes, and also regulate work of some organs.
More about Dog feeding
Recommendations on daily protein and fat intake for dogs:
Disclaimer