Free delivery

Free delivery from 51,00 £

Personal support

+44 20 3856 3856

Cancellation Terms

Get instant support

Warranty

The warranty regulations by law are valid
Standard Dual Doggie Black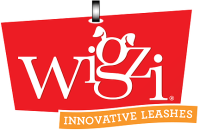 Enjoy the incredible feeling of walking two dogs while holding a liquid filled gel handle. Let the built-in coupler do the hard work of untangling automatically so you can focus on enjoying your walk. We guarantee less tangles and more fun on those walks with your pups. Each leash is durable and reflective for high visibility at night. You'll be impressed with the quality of this leash and covered by our two year warranty. The liquid gel inside is non-toxic for the safety of you and your pet.
Dog leads Wigzi Standard Dual Doggie variants:
Standard Dual Doggie Black
Nylon leads are by far the most practical among all the types of dog leads. The fact remains, however, inexpensive though nylon is, it is yet a durable material that won't crack or deform, and is easy to clean. That is why, a nylon lead will perfectly hold up for everyday use.
Such leads not only stand out for bright and various colors, but they also feature modern and stylish design. A nylon lead will make a great accessory for walking your dog. Moreover, a lead made of nylon is frequently used for dog's training, as well as in watchdogs.
Choose the right lead's length for your dog
Disclaimer