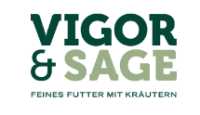 Fresh, boneless, lean chicken is high in protein, helps stimulate muscle development and maintain a healthy body weight.

Green tea is one of the healthiest leaves on the planet, filled with important nutrients and antioxidants. It also helps remove harmful bacteria in the mouth, improving dental hygiene and leading to fresher breath.

This recipe also includes ginseng, which helps naturally boost the immune system, as well as supporting physical and mental well-being. Other important ingredients are poria and wild chrysanthemum. Poria has many health benefits ranging from helping nourish the skin to helping the digestive system. While wild chrysanthemum is rich in natural oils and filled with beneficial vitamins and minerals.

Our holistic combination of fresh meat with carefully selected herbs, vegetables and fruits provides a highly nutritional and tasty food that follows your cat's natural daily dietary needs.
0%PROTEIN FROM GRAINS
80%PROTEIN FROM CHICKEN
20%PROTEIN FROM FRUITS & VEGETABLES

Ginseng
Supports the immune system. Helps reduce free radicals.

Wild Chrysanthemum
Rich in natural oils. Rich in vitamins and minerals.

Poria
Helps nourish the skin. Helps digestion.

Green Tea
Helps remove harmful bacteria In the mouth, improving oral hygiene and leading to fresher breath.

Fresh Boneless Chicken Meat
Without bones, viscera or skin. Easily digestible protein

Low Sensitivity
Some pets may suffer from food allergies. The most common symptoms are skin problems (itching and hair loss), vomiting and/or diarrhoea. All VIGOR & SAGE products are specifically formulated to minimise the risk of food allergies and help your pet live a long and joyful life.