Free delivery

Free delivery from 51,00 £

Personal support

+44 20 3856 3856

Cancellation Terms

Get instant support

Warranty

The warranty regulations by law are valid
Super 24 kg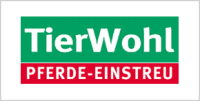 TierWohl Super is the sophisticated alternative to traditional chip-based bedding. The top-quality, specially dried, fine soft wood granulate forms a significantly more compact and more absorbent base.
Moisture is locked into the interior of the fibres, so the litter neutralises odours very much more effectively. Significantly more absorbent than conventional shavings. Noticeably reduces the volume of stable waste
Hay & Fibres Tierwohl Super packaging sizes
Nutrition advice
Balanced horse food
Every day the horse has to receive a set of forages and additives which will provide her organism with necessary nutritious and biologically active agents. Only in this case it for a long time will remain beautiful, healthy and full of strength.
More about Horse Feeding
Disclaimer