Free delivery

Free delivery from 51,00 £

Personal support

+44 20 3856 3856

Cancellation Terms

Get instant support

Warranty

The warranty regulations by law are valid
Phantom Pregnancy Mix - 100% Organic Herbs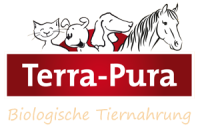 Phantom pregnancy (Pseudopregnancy) is a natural phenomenon in dogs, that was vitally important for reproduction period, especially in times when dogs lived in packs.
It makes possible for all female dogs to have milk to give it to alpha female's pupps. So, the alpha female's pups are cared for and suckled by the rest of the females in the pack.
In this uneasy period the dog may suddenly change her type of behaviour that is caused by hormone balance upset.
Phantom Pregnancy Mix from Terra Purra is a part of rehabilitative nutritional care that helps to regain hormone balance in dogs and come out of this heavy period smoothly.
Regulates hormone balance
100% organic and vegan
For bitches prone to phantom pregnancy
Additives
Melissa
Fennel
Apples
Organic chaste tree
Organic amber
Lady's mantle
Organic evening primrose seeds
Yarrow
Organic rose blooms
Analytical Constituents
| | |
| --- | --- |
| Crude fiber | 14.8% |
| Crude protein | 14.1% |
| Crude ash | 6.15% |
| Crude fat | 3.54% |
Suitable for Dog breeds
All dog breeds
Feeding recommendations
1 measuring spoon or 1 gr per 10 kg of body weight.
The required amount of herbs should be soaked in water (1:1), swelled within 5 minutes. Mix it with the food.
Nutrition advice
Please pay attention to your dog's daily ration of the recommended food to get the ideal weight gain of your dog and prevent overweight. Your dog should always have an access to fresh water.
Disclaimer