Free delivery

Free delivery from 51,00 £

Personal support

+44 20 3856 3856

Cancellation Terms

Get instant support

Warranty

The warranty regulations by law are valid
Organic Chicken Meal Cat 1 kg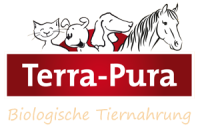 Love cat owners, Terra-Pura dry food is cold pressed, thus the natural vitamins are not destroyed. 100% Cruelty Free, as well as no single commodity suppliers has been tested on animals. Without molasses without antifreeze, therefore, the pellets are soft and fall apart quicker. A possibly abrasion gives soaked a full feed portion. Because of the waiver of artificial aids can lead to different lengths of the pellets.
This has no effect on the quality of the product. Without press cake or pomace, as these barely. Vitamins, minerals and trace elements. With high-quality meat, dried in-house. Only with ingredients that can be used as food. Very rich and is utilized well, why an amount of feed of about 60 g per day for a 4-kg cat.
Organic dry food Terra Pura Organic Chicken Meal Cat packaging sizes
Organic Beef Meal Cat 1 kg
Organic Chicken Meal Cat 1 kg
Organic Veggie Meal for cat 1 kg
Ingredients
Chicken wings

(60%)
Millet

(15%)
Carrot

(10% )
Apples

(10%)
Additives
Vitamin D3
The lack of D3 vitamin in an organism of a cat provokes the following problems: - failures in work of the alimentary system; - delicacy of a bone tissue; - deformations of paws, basin, head.Vitamin D3: Learn more
(950 IE/kg)
Vitamin E

(20 mg/kg)
Vitamin A

(12.000 IE/kg)
Neck
Heart
Mint
Cacium carbonat
Analytical Constituents
| | |
| --- | --- |
| Crude protein | 30% |
| Crude fat | 19% |
| Crude ash | 9% |
| Phosphorus | 1.6% |
| Potassium | 0.66% |
| Natrium | 0.24% |
| Magnesium | 0.16% |
Nutrition advice
We advise you to observe the daily ration recommended by manufacturer. An increased daily intake can negatively affect the cat's health. Please provide your pet a constant access to fresh water.
Disclaimer