Free delivery

Free delivery from 51,00 £

Personal support

+44 20 3856 3856

Cancellation Terms

Get instant support

Warranty

The warranty regulations by law are valid
Strong Liver 100% Organic 1 kg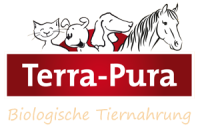 Strong Liver 100% Organic - supplementary feed for strengthening natural liver function and for loss of appetite.
Normal metabolism is fundamentally important for general health of horse and liver performance. Herbal mixture contains valuable, easily digestible protein and optimal fatty acid ratio due to hemp nuts and cumin.
Strong liver can therefore contribute to a well-being of your four-legged animal.
Hay & Fibres Terra Pura Strong Liver 100% Organic packaging sizes
Strong Liver 100% Organic 1 kg
Additives
Hemp
Caraway
Milk thistle
Sea buckthorn
Black cumin
Angelica roots
Ginger
Pussy toes
Bedstraw
Yarrow
Topinambur herb
Walnut
Analytical Constituents
| | |
| --- | --- |
| Crude fiber | 16.7% |
| Crude fat | 10.8% |
| Crude protein | 9.4% |
| Crude ash | 9.3% |
Feeding recommendations
For 14 days
Twice per day about 60 g per large horse, ponies and small horses - 30 g
Please feed slowly.
In case of bad acceptance please combine with Terra Pura daily mixes.
Nutrition advice
Balanced horse food
Every day the horse has to receive a set of forages and additives which will provide her organism with necessary nutritious and biologically active agents. Only in this case it for a long time will remain beautiful, healthy and full of strength.
More about Horse Feeding
Disclaimer