Free delivery

Free delivery from 51,00 £

Personal support

+44 20 3856 3856

Cancellation Terms

Get instant support

Warranty

The warranty regulations by law are valid
Supplement Berriefoods, Fine Berries 50 g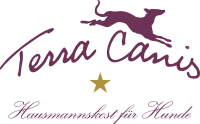 Great things come in small packages! Berries are a well-known extra healthy source of vitamins, antioxidants, minerals and secondary plant substances. This mixed array of berries combine four of the very best berries, providing perfect taste and sweet flavour.
Strawberry: Full of: Vitamin C, flavonoids, calcium, potassium, iron. Properties: Supports the gastrointestinal tract, stimulates the metabolism, beneficial with rheumatism and gout.
Blueberry: Full of: Vitamin C, beta carotene, iron, potassium, sodium, citric acid, pectin, quercetin, anthocyanins. Properties: Relieves inflammation, balances blood sugar levels (keyword diabetes), boosts the development of blood, helps with digestive problems, stomach ache and bladder weakness.
Raspberry: Full of: Vitamins C, A, H (biotin), potassium, magnesium, iron. Properties: Antipyretic, blood cleansing, for healthy bones, helps with gastrointestinal infections.
Cherry: Full of: Vitamin C, anthocyanins, potassium, beta carotene. Properties: Contains anthocyanins (a colouring that is full of antioxidants) that are said to fight infections, premature ageing and help to prevent cancer.
The Berriefoods are freeze-fried, which means that they are gently frozen and then dehydrated in a special steam process.The mixture is suitable for dogs of any age and breed as an additional source of nutrients.
Terra Canis Supplement Berriefoods, Fine Berries packaging sizes:
Supplement Berriefoods, Fine Berries 50 g
Additives
Strawberry
Raspberry
Cherry
blueberry
Analytical Constituents
| | |
| --- | --- |
| Moisture | 13.3% |
| Crude fiber | 10.1% |
| Crude protein | 5.4% |
| Crude fat | 3.6% |
| Crude ash | 2.1% |
Suitable for Dog breeds
All dog breeds
Feeding recommendations
| | |
| --- | --- |
| Dog's weight | Feeding Recommendation/day |
| up to 10 kg | 2 teaspoons |
| up to 20 kg | 3.5 teaspoons |
| up to 30 kg | 5 teaspoons |
| From 30 kg | 6.5 teaspoons |
Nutrition advice
Please pay attention to your dog's daily ration of the recommended food to get the ideal weight gain of your dog and prevent overweight. Your dog should always have an access to fresh water.
Disclaimer