Free delivery

Free delivery from 51,00 £

Personal support

+44 20 3856 3856

Cancellation Terms

Get instant support

Warranty

The warranty regulations by law are valid
Herbal Heroes: On top of the world: For matters of the heart 100 g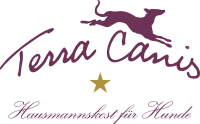 Whether in Ancient Greece, Indian Ayurveda therapy, the teachings of Hildegard of Bingen, or traditional Chinese medicine: Herbs play a major role in medicine. To date there are over 250.000 medicinal herbs known for their health benefits. Many have already been verified in scientific studies.
Terra Canis is the first to provide a unique combination of the powers of medicinal herbs & Bach flowers. Suitable as a therapy alongside academic medicine, as a regimen, or as a daily dietary supplement.
Developed with a veterinarian & specialist from the European Academy for Natural Medicine and Environmental Medicine
Just like us, our dogs are getting older and older, thanks to the advances of medicine, improved feeding and excellent care. But this means that classic age-related illnesses, such as heart disease, are no longer an uncommon sight in our veterinary practices. The heart, the body's central pump, transports blood through blood vessels using a complex chamber and valve system. In addition to medicinal therapy and a healthy diet with a minimum of salt, dogs can also be greatly supported in 'matters of the heart' using natural supplements. Particularly well-known for its heart-strengthening effect is the hawthorn, the central ingredient of the Terra Canis herbal remedy 'On Top Of The World'. Together with other herbs such as gingko, hawhorn and mullein as well as Bach flowers such as Hornbeam, Vine or Rock Rose, On Top Of The World is an excellent supplement for heart conditions, during periods of stress or as a long-term diet for an inborn weakened heart.
Terra Canis Herbal Heroes: On top of the world: For matters of the heart packaging sizes:
Herbal Heroes: On top of the world: For matters of the heart 100 g
Additives
Savory
Larch
Melissa leaves
Parsley leaves
Hawthorn leaves
Ginkgo leaves
Mullein flowers
Rose blossoms
Chicory
Analytical Constituents
| | |
| --- | --- |
| Crude fiber | 13.9% |
| Crude protein | 13.8% |
| Crude ash | 7.1% |
| Crude fat | 2.8% |
Suitable for Dog breeds
All dog breeds
Feeding recommendations
Mix the recommended daily dose into a meal and allow to sit for approximately 10 minutes. Please always use the recommended daily dose.
| | |
| --- | --- |
| Weight of the dog | Daily requirement |
| up to 20 kg | 1 spoon |
| up to 40 kg | 2 spoons |
| up to 40 kg | 3 spoons |
Nutrition advice
Please pay attention to your dog's daily ration of the recommended food to get the ideal weight gain of your dog and prevent overweight. Your dog should always have an access to fresh water.
Disclaimer