Free delivery

Free delivery from 51,00 £

Personal support

+44 20 3856 3856

Cancellation Terms

Get instant support

Warranty

The warranty regulations by law are valid
Hypoallergenic Menu, Ostrich with Parsnip 400 g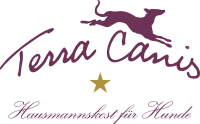 This meal is suitable for adult dogs of all breeds and sizes who suffer from allergies and intolerances and should be fed an exclusion diet. Terra Canis Hypoallergenic was developed in collaboration with Dr. Bucksch, a veterinarian for small animals with an additional qualification in dermatology. Only pure muscle meat from a single rare protein source (ostrich, kangaroo, horse, or water buffalo) is used in these meals, along with a single type of vegetable. The most common allergenic food ingredients are thus avoided.
Salmon oil and anti-inflammatory linseed oil make the ideal addition to the meal. Seaweed naturally provides your dog with important nutrients. Complete food for dogs.
Made by a traditional Munich butcher, a pure food processing facility;
Ideally digestible thanks to pure, high-quality muscle and heart meat (60%), no offal or protein substitutes;
Only one kind of vegetable used in each meal (sweet potato, Jerusalem artichokes, or parsnips) menu
Contains no grains and no lactose;
Free from sugar, colourings, flavourings, preservatives, and poor quality slaughterhouse waste and animal meals;
Added food-grade vitamins, minerals, and trace elements calculated individually by Dr. Bucksch, a veterinarian for small animals.
Terra Canis Hypoallergenic Menu, Ostrich with Parsnip packaging sizes:
Hypoallergenic Menu, Horse with Topinambur 400 g
Hypoallergenic Menu, Kangaroo with Parsnip 400 g
Hypoallergenic Menu, Ostrich with Parsnip 400 g
Hypoallergenic Menu, Water Buffalo with Sweet Potatoes 12x400 g
Composition

Horse meat

Kangaroo & Parsnip

Water buffalo & Sweet potato
Ingredients
Ostrich

(60%)
Parsnip

(36%)
Additives
Vitamin A
Vitamin A and beta carotene contribute to normalization of a set of processes in an organism of a dog:

- increase fastness to viruses and infections; - accelerate process of growth and development; - improve sight, motility and coordination.Vitamin A: Learn more
(2400 IE)
Vitamin D3
D3 vitamin in an organism of a dog carries out the following functions: - accelerates an absorption of phosphorus and a calcium from an intestine; - regulates process of removal of phosphorus and calcium through kidneys; - provides the optimum content of phosphorus and calcium in bones.Vitamin D3: Learn more
(300 IE)
Calcium
Calcium is one of the most important elements in an organism of a dog which provides:

- formation of bones and teeth; - coagulability of a blood; - reduction of muscles.Calcium: Learn more
(190 mg)
Vitamin B12

(25 ug)
Vitamin E
Vitamin E is one of the most necessary elements for the correct development of a dog.Vitamin E: Learn more
(22.5 mg)
Phosphorus

(20 mg)
Chloride

(16 mg)
Magnesium
Magnesium is responsible for the following processes:

- energy production at the cellular level; - health of bones; - work of a nervous system; - absorption and use of some vitamins and minerals; - growth of teeth.Magnesium : Learn more
(12 mg)
Pantothenic acid (Vit.B5)

(11 mg)
Sodium
At deficiency of sodium, the following disorders are observed:

- flaccidity; - changes in consciousness; - disturbances in work of the alimentary system, etc.Sodium: Learn more
(11 mg)
Vitamin B2

(4 mg)
Biotin
Biotin is the vitamin promoting production of hemoglobin in an organism of a dog.Biotin: Learn more
(3.5 ug)
Copper
Copper is an important trace substance, its lack can harmfully affect a condition of an organism of the pet and cause the following:

- anemias;

- defects of bones and their slowed-down growth;

- heart failure;

- depression of reproductive potential.Copper: Learn more
(3 mg)
Zinc
Zinc is an important mineral which is a part of qualitative vitamin supplements and drugs.Zinc: Learn more
(3 mg)
Manganese

(2 mg)
Vitamin B1

(2 mg)
Iodine

(0.6 mg)
Folic acid
Folic acid is an important vitamin which is necessary for the correct functioning of immune and circulatory systems.Folic acid: Learn more
(0.06 mg)
Selenium

(0.06 mg)
Linseed oil
Seaweed
Salmon oil
Analytical Constituents
| | |
| --- | --- |
| Moisture | 80.7% |
| Crude protein | 11.3% |
| Crude fat | 4.7% |
| Crude ash | 1.2% |
| Crude fiber | 0.5% |
| Calcium | 0.19% |
| Phosphorus | 0.15% |
Suitable for Dog breeds
All dog breeds
Feeding recommendations
| | |
| --- | --- |
| Weight of dog (kg) | Amount of food (g) |
| 5 kg | 150 - 200 g |
| 10 kg | 300 - 400 g |
| 20 kg | 600 - 800 g |
| 30 kg | 900 -1200 g |
Nutrition advice
Please pay attention to your dog's daily ration of the recommended food to get the ideal weight gain of your dog and prevent overweight. Your dog should always have an access to fresh water.
Disclaimer
Similar goods
Duck

12 kg

Animonda GranCarno Sensitive Adult Chicken + Potatoes 800 g

Chicken & Potato

800 g

Animonda GranCarno Sensitive Adult Lamb + Potatoes 400 g

Lamb & Potato

400 g

Rinti Sensible Turkey & Potato 400 g

Turkey & Potato

400 g
* Prices incl. VAT
* Delivery Terms & Conditions