Free delivery

Free delivery from 51,00 £

Personal support

+44 20 3856 3856

Cancellation Terms

Get instant support

Warranty

The warranty regulations by law are valid
Phosphate Binder 150 g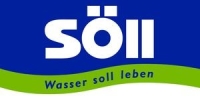 Phosphate in small amounts is an important nutrient to all organisms. To prevent algae, phosphates dissolved in water should be linked. The phosphate binder is easy to use and it can be added directly into the filter.

Phosphate Binder creates a perfect environment for animals and plants with low phosphate requirements. This product does not color the water and is free of heavy metals.
Water Care & Treatment Söll Phosphate Binder variants
Feeding recommendations
Rinse the mesh bag under running water and insert into the filter. Renew depending on a phosphate pollution of aquarium water after 2 to 6 weeks.

| Product | Daily requirement |
| --- | --- |
| 60 g | 100 liters |
| 150 g | 250 liters |
| 300 g | 500 liters |
Disclaimer