Free delivery

Free delivery from 51,00 £

Personal support

+44 20 3856 3856

Cancellation Terms

Get instant support

Warranty

The warranty regulations by law are valid
Classic Soup - Fish Fillets & Vegetables 4x40 g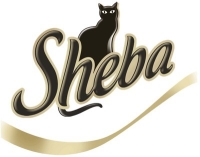 High quality adult cat food for your feline companion.
With whole pieces of Fish Fillets in a decadent, delicious, silky soup. Made from select ingredients with no artificial colours or preservatives. Suitable for all cats over 12 months – adult and senior.
Wet cat food Sheba Classic Soup - Fish Fillets & Vegetables packaging sizes
Classic Soup - Chicken Fillets 4x40 g
Classic Soup - Chicken + Tuna fillets 4x40 g
Classic Soup - Fish Fillets & Vegetables 4x40 g
Classic Soup - Tuna Fillets 4x40 g
Composition

Chicken Breast

Chicken & Tuna

Tuna
Ingredients
Fish derivatives

(25%)
Sea fish

(4%)
Vegetables

(4%)
Additives
Vegetable by-products
Minerals
The minerals, necessary for animals, are divided into two groups: major elements and trace substances.Minerals : Learn more
Parsley
Meat
Animal by-products
Fish
Analytical Constituents
| | |
| --- | --- |
| Moisture | 87% |
| Crude protein | 10% |
| Inorganic substances | 0.55% |
| Crude fat | 0.25% |
| Crude fiber | 0.05% |
Feeding recommendations
This product provides ~10% of the daily calorie requirement of a 4 kg cat. Please feed up to 1 pouch daily and adjust the main meal accordingly.
Nutrition advice
High quality Wet cat food Classic Soup - Fish Fillets & Vegetables​ is recommended Food for mature cats.​
We advise you to observe the daily ration recommended by manufacturer. An increased daily intake can negatively affect the cat's health. Please provide your pet a constant access to fresh water.
The domestic cat needs the balanced food. It has to be the closest to the food that its ancestors had in a native habitat. Such nutrition will provide long, active and happy life to a cat.
Recommendations on daily protein and fat intake for cats:
Disclaimer