Free delivery

Free delivery from 49,00 £

Personal support

+44 20 3856 3856

Cancellation Terms

Get instant support

Warranty

The warranty regulations by law are valid
Description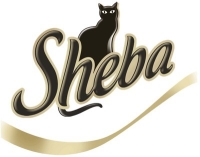 Each variety of "sauce Spéciale" range is a feature in itself: Exquisite Arrangements with fine meat appetizers in a choice of irresistible and special sauces with selected herbs or vegetables.
Complete pet food for adult cats. No added artificial colors & preservatives.
Wet cat food Sheba Shell Speciale with Venison Bites in White Sauce packaging sizes
Sauce Speciale Chicken in Herb Sauce 85g 85 g
Sauce Spéciale Rabbit with Vegetables 85 g
Sauce Spéciale Turkey Chunks in a Light Sauce 85 g
Sauce Spéciale - Turkey, Chicken & Vegetables 85 g
Sauce Speciale Fricassee of Turkey & Vegetables 85 g
Advantages of Sheba Products
Sheba Products are developed in scientific research centre Waltham, which specializes in pet nutrition. Foods of this brand are made according to exclusive recipes, created by the best European cookery experts. There are no preservative or colourants in product contents. Therefore, they'll suit wonderfully even the most demanding pets with sensitive digestion.
Composition

Chicken

Rabbit & Vegetables

Turkey

Turkey & Chicken & Vegetables

Turkey & Vegetables
Ingredients
Animal by-products

(43%)
Veal

(4%)
Additives
Grain
Minerals
The minerals, necessary for animals, are divided into two groups: major elements and trace substances.Minerals : Learn more
Meat
Sugar
Analytical Constituents
| | |
| --- | --- |
| Moisture | 82% |
| Crude protein | 8.5% |
| Crude fat | 5.5% |
| Crude ash | 1.8% |
| Crude fiber | 0.3% |
| Phosphorus | 0.24% |
Feeding recommendations
1 tray per meal. An adult cat (approx. 4 kg) needs 2-3 trays per day. Also make sure that your cat always has enough fresh drinking water.
Nutrition advice
High quality Wet cat food Shell Speciale with Venison Bites in White Sauce​ is recommended Food for adult dogs.​
We advise you to observe the daily ration recommended by manufacturer. An increased daily intake can negatively affect the cat's health. Please provide your pet a constant access to fresh water.
The domestic cat needs the balanced food. It has to be the closest to the food that its ancestors had in a native habitat. Such nutrition will provide long, active and happy life to a cat.
More about Cat feeding
Recommendations on daily protein and fat intake for cats:
Disclaimer