Free delivery

Free delivery from 51,00 £

Personal support

+44 20 3856 3856

Cancellation Terms

Get instant support

Warranty

The warranty regulations by law are valid
Mineral Plus V 15 ml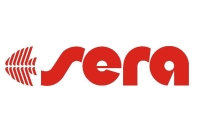 A balanced mineral supply is required for healthy skeleton growth, splendid plumage and for making egglaying easier.
Sera Mineral Plus V contains a balanced composition of the required minerals.
This product isn't available in Italy.
Vitamins & Minerals Sera Mineral Plus V packaging sizes
Mineral Plus V 15 ml
Mineral Plus V 50 ml
Additives
Ferrous
Iron is necessary for pets for prophylaxis of anemia, rising of resilience of an organism to illnesses, appetite improvements.Ferrous: Learn more
(0.1)
Zinc
Zinc is an important mineral which is a part of qualitative vitamin supplements and drugs.Zinc: Learn more
(0.07)
Iodine

(0.05)
Calcium

(0.03)
Potassium

(0.02)
Copper(II) sulfate

(0.01)
Sodium

(0.004)
Magnesium

(0.0005)
Feeding recommendations
Shake well before using! Add 30 – 60 drops into the drinking water, once a week.
Disclaimer
Similar goods
* Prices incl. VAT
* Delivery Terms & Conditions