Free delivery

Free delivery from 51,00 £

Personal support

+44 20 3856 3856

Cancellation Terms

Get instant support

Warranty

The warranty regulations by law are valid
Nature's Menu Multipack Pouch 12x100 g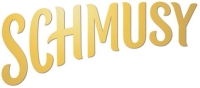 Schmusy Nature is a natural, wet cat food which takes your cat's nutritional needs into account. Made from premium quality meat and other tasty ingredients, it also contains important minerals and vitamins to keep your cat healthy. And it is enriched with taurine which helps to keep eyes and heart healthy. Schmusy Nature provides your pet with a delicious, nutritionally balanced meal.
Wet cat food Schmusy Nature's Menu Multipack Pouch packaging sizes
Nature's Menu Multipack Pouch 12x100 g
Advantages of Schmusy products
At production of Schmusy food, preservatives, dyes and soy products are not used.
The basis of these diets are natural fresh meat and perfect ocean fish only.
Ingredients
Poultry

(10%)
Turkey

(10%)
Chicken

(10%)
Beef

(5%)
Tuna

(5%)
Salmon

(5%)
Rabbit

(5%)
Game

(5%)
Pasta

(3%)
Rice

(3%)
Brewer's yeast

(0.1%)
Apple remnants

(0.1%)
Pomegranate seed flour

(0.1%)
Green mineral soil

(0.1%)
Additives
Fish
Animal by-products
Meat
Plants
Grain
Yeast
Minerals
The minerals, necessary for animals, are divided into two groups: major elements and trace substances.Minerals : Learn more
Bakery products
Fish derivatives
Analytical Constituents
| | |
| --- | --- |
| Crude protein | 9% |
| Crude fat | 5% |
| Crude ash | 2.5% |
Feeding recommendations
An average sized cat (4kg) needs approx. 3 pouches per day.

Nutrition advice
High quality Wet cat food Nature's Menu Multipack Pouch​ is recommended for every age.​
We advise you to observe the daily ration recommended by manufacturer. An increased daily intake can negatively affect the cat's health. Please provide your pet a constant access to fresh water.
The domestic cat needs the balanced food. It has to be the closest to the food that its ancestors had in a native habitat. Such nutrition will provide long, active and happy life to a cat.
More about Cat feeding
Recommendations on daily protein and fat intake for cats:
Disclaimer