Free delivery

Free delivery from 51,00 £

Personal support

+44 20 3856 3856

Cancellation Terms

Get instant support

Warranty

The warranty regulations by law are valid
Nature Balance Kitten Multibox Pouches 12x100 g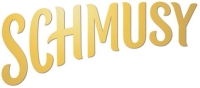 Each meal provides the ideal combination of high quality meat proteins, carbohydrates, vitamins, and trace elements. The taurine contained in each meal can support the health of your cat's eyes and strengthen the cardiovascular system.
With plenty of meaty chunks, this wet food will be your cat's new favourite meal. Each delicious natural recipe is served in a handy individual 100g pouch, making it easy to give your cat the right serving.
Veal, poultry, pasta & psyllium
Lamb, salmon, rice and fish oil
Wet food for kittens Schmusy Nature Balance Kitten Multibox Pouches packaging sizes
Nature Balance Kitten Multibox Pouches 12x100 g
Ingredients:
With Veal, Poultry, Pasta & Psyllium: Meat and meat by-products (incl. 10% poultry, 5% veal), bakery products (3% pasta), vegetable by-products (0.1% psyllium), minerals.
With Lamb, Salmon, Rice and Fish Oil: Meat and meat by-products (incl. 5% lamb), fish and fish by-products (5% salmon), grains (3% rice), oils and fats (0.2% fish oil), minerals.
Additives: Vitamin D3 (200 IU/kg), Vitamin E (20 mg/kg), taurine (500mg), copper [copper-II-sulphate pentahydrate] (2mg), manganese [manganese-II-sulphate monohydrate] (1.5mg), zinc [zinc sulphate monohydrate] (5mg), iodine [potassium iodide] (0.5mg).
Analytical Constituents
| | |
| --- | --- |
| Moisture | 81% |
| Crude protein | 9% |
| Crude fat | 6.5% |
Feeding recommendations
Schmusy Nature Kitten is a complete food for kittens and young cats.
0-4 months: 1-3 pouches per day (in 4-5 small meals);
5+ months: Approx. 3 pouches per day (in 3 meals).
Disclaimer