Free delivery

Free delivery from 51,00 £

Personal support

+44 20 3856 3856

Cancellation Terms

Get instant support

Warranty

The warranty regulations by law are valid
Food-/ Water Bowl Delice double 2x200 ml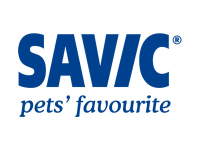 Delice double is a premium, modern food or water bowl made from plastic.
Delice double is recommended for dogs. The bowl can be lifted up easily from the side for refilling or cleaning thanks to integrated hand grip. The integrated rubber non-slip rim gives the bowl extra stability and sturdiness.
Colour selection is not possible. It depends on availability of stock.
The price is per one item.
Double bowls advantages:
Proper posture of the dog during eating reduces the load on the spine and joints.
Anatomically correct posture of the body during eating improves digestion.
Elimination of damage and deformation of the bowls by puppies who often play with bowls and gnaw them.
Double bowl can be reliably fixed in place.
Stand is adjustable by height, so the bowl can be raised as the dog grows.
Choose a bowl, considering the dog's height
Disclaimer