Free delivery

Free delivery from 51,00 £

Personal support

+44 20 3856 3856

Cancellation Terms

Get instant support

Warranty

The warranty regulations by law are valid
Hop In Dark gray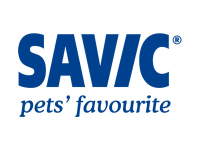 The Hop In is a modern litter tray with top entry. The Hop In is highly recommended for cats that stand to pee, pee backwards or like to scatter as the raised sides keep litter, liquid and dirt inside the tray. Moreover, the Hop In is also ideal for "cat and dog owners", as it keeps litter and excrements out of reach of dogs and prevents them from entering toilet.
The most important feature of the Hop In is the perforated, slightly sloping lid. Walking across the lid, when leaving the tray, the cat litter falls through the small holes back inside. Therefore, the area around the tray stays clean and tidy. The large opening in lid allows easy access and exit, which makes the Hop In also perfect for larger cats.
The daily cleaning of the Hop In is an easy job. The top lid can be hung up for scooping out waste and the integrated handles in the base makes it easy to move and empty the tray. Furthermore, the Hop In has a handy hook on the outside for hanging a litter scoop. (scoop is not included). Finally a tip & trick: place the Hop In in a corner, saves space, so that your cat is forced when leaving the tray to walk on the lid with small holes before jumping down.
Measurements: 58.5x39x39.5 cm
Top Entry litter trays Savic Hop In variants:
Hop In Grey-blue
Hop In Dark gray
Hop In Beige
Disclaimer