Free delivery

Free delivery from 51,00 £

Personal support

+44 20 3856 3856

Cancellation Terms

Get instant support

Warranty

The warranty regulations by law are valid
Cat Litter Box - Nestor Retro Aqua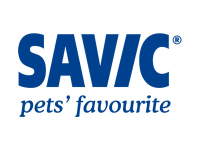 Modern designed cat toilet home, easy and quick to clean thanks to the folding front. The cat toilet home Nestor is easy to clean. The specially developed front can be far opened. In this way, the soiled cat litter can be removed carefully and quickly without removing the top part.
The tray of the Nestor has a raised back which prevents leakages. With built-in handle, plastic swing door and carbon filter.
Use the litter tray bags BAG IT UP for quick and easy cleaning of the litter tray and an extended life-time. For a clean & hygienic area around the litter tray, use a litter tray mat.
Form: Rectangle
Dimensions: 56x39x38.5 cm
There are spare parts / additional accessories for the following article:
Hooded litter trays Savic Cat Litter Box - Nestor Retro variants:
Cat Litter Box - Nestor Retro Aqua
Cat Litter Box - Nestor Retro Brown
Cat Litter Box - Nestor Retro Pink
Advantages of covered cat litter boxes
Disclaimer