Free delivery

Free delivery from 49,00 £

Personal support

+44 20 3856 3856

Cancellation Terms

Get instant support

Warranty

The warranty regulations by law are valid
Description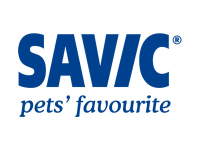 For a clean and hygienic environment around your litter tray toilet home, use the litter tray mat. When using this mat, the cat litter will be removed from the cat its paw when stepping out the tray or toilet. The mat has a soft and pleasant feel and is made from 100% PVC. The mat is easy to maintain, just vacuum or shake off the litter.

Dimensions:
32x49x0.5 cm - for Nestor/Aseo Jumbo;
39.5x46x0.5 cm - for Nestor Corner;
40x53.5x0.5 cm - for Nestor Jumbo.
Scoops & Litter Box Mats Savic Mat variants
Mat 32x49x0.5 cm
Mat 39.5x46x0.5 cm
Mat 40x53.5x0.5 cm
Litter scoops and floor mats for cat litter boxes facilitate cleaning, and dirt stands no chance. The floor mat removes remains of the litter from the paws, while the litter scoop allows you to separate suitable litter from the formed lumps and remove them. With the help of these small but useful items, you can keep your house and cat clean.
Disclaimer