Free delivery

Free delivery from 51,00 £

Personal support

+44 20 3856 3856

Cancellation Terms

Get instant support

Warranty

The warranty regulations by law are valid
Funnel fountain 7.5x7.5x12.5 cm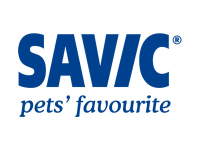 Water tube for birds.
Size: 7.5 cm x 7.5 cm x 12.5 cm
Content: 2 pieces
Feeders and waterers are essential elements of bird houses and aviaries. Vertically mounted dispensers for water and feed provide your birds with anytime access to fresh water and food. Water does not splash, and does not get dirty. Fill up the waterer and feed container daily, and the birds will be provided with everything they need.
Disclaimer
Similar goods
7x7.5x6 cm

7x7x16 cm

16×26×22 cm

14x15x16 cm

38x24x28 cm
* Prices incl. VAT
* Delivery Terms & Conditions