Free delivery

Free delivery from 51,00 £

Personal support

+44 20 3856 3856

Cancellation Terms

Get instant support

Warranty

The warranty regulations by law are valid
Bath Splash Giant 38x24x28 cm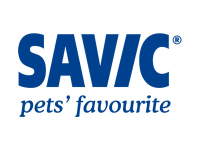 Extra large bath for parrots and large parakeets. The Splash giant can be hung up inside or outside the cage. It's even suitable for chinchillas. The bath has metal screws and hooks, which give it a secure and sturdy finish. Made from robust plastic and with wooden perch for easy access to the bath.
​Dimensions: 38x24x28 cm
Bird baths can offer more space for bathing and allow birds to refresh in hot summer days. Furthermore, bird baths shoud have a suitable proportional size, so that a bird won't get harmed.
Disclaimer
Similar goods
7.5x7.5x12.5 cm

7x7.5x6 cm

7x7x16 cm

7x7x16 cm

7.5x15x5.5 cm
* Prices incl. VAT
* Delivery Terms & Conditions