Free delivery

Free delivery from 51,00 £

Personal support

+44 20 3856 3856

Cancellation Terms

Get instant support

Warranty

The warranty regulations by law are valid
Kitten litter Tray 37x25.5x6.5 cm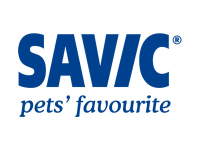 This small cat litter tray is a perfect starter for toilet training your kitten.
Available colours: baby blue, baby pink, white;
Form: rectangle.
Colour selection is not possible. It depends on availability of stock.
The price is per one item.
The choice of cat litter trays depends on the size of the cat. Litter trays with low sides should be chosen for kittens, while for large cat breeds as well as for adult cats, it is better to opt for litter trays with high sides. Apart from the ideal size, the tray's location is also important, so it should be put in a quiet place, which your cat can easily access anytime. The litter in cat's trays requires full replacement at least 2 times a week, while the box itself should be thoroughly washed out. It is also additionally recommended to disinfect the litter tray itself and the place of its location.
Disclaimer