Free delivery

Free delivery from 51,00 £

Personal support

+44 20 3856 3856

Cancellation Terms

Get instant support

Warranty

The warranty regulations by law are valid
Drinkwell Replacement Foam Filter White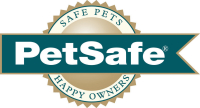 The Drinkwell Replacement Foam Pre-Filters trap any large debris and hair in the water, before they reach the pump, providing cleaner water to your pet. These foam filters help keep the pump cleaner in between cleanings and maintain the fountain's flow rate. These filters are sold in a 2-Pack.
2-pack of filters
Filters keep your pet's water clean and fresh!
Improves filtration
Capture debris and large particles
Keeps pump cleaner
Replace foam filter every 4 to 6 weeks.
The following article is suitable for:
See product details:
Disclaimer
Similar goods
48x27 cm

13 cm

250 ml

15 cm

300 ml
* Prices incl. VAT
* Delivery Terms & Conditions