Free delivery

Free delivery from 51,00 £

Personal support

+44 20 3856 3856

Cancellation Terms

Get instant support

Warranty

The warranty regulations by law are valid
Carrot Pellets for dogs 1 kg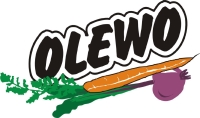 Carrot pellets are a valuable supplement for all dog breeds. It is a 100% nature product. Only 100 g of product contains nutrients and active agents of nearly 1 kg fresh carrots.The 3 mm pellets have to be steeped and given to the normal recommended daily amount. It contains no admixture or flavours.Olewo carrot pellets are especially recommended for :
Puppies and young dogs from 6 weeks of age
In intestinal disorders for diarrheal prevention as a natural infection protection
An easier coat change for dogs
A better brilliance coat and good coat closeness
Dark pigmentated dogs for naturally better coat brand
Pregnant she-dogs for more vitamins and infect protection
Old dogs for a better immune system and mucous membrane protection as well as appetite animation
Overweight dogs for dietary fibre food within a diet sheet
Sport and Show dogs for Regulation at stress
Related, soft defecation and consolidation of the body's defences
Medication, as delicious basis food
OLEWO Carrot Pellets for dogs packaging sizes:
Carrot Pellets for dogs 1 kg
Carrot Pellets for dogs 2.5 kg
Carrot Pellets for dogs 5 kg
Additives
Carrot
Analytical Constituents
| | |
| --- | --- |
| Moisture | 10.6% |
| Crude ash | 5.4% |
| Crude protein | 4.7% |
| Crude fat | 1.9% |
| Calcium | 0.43% |
| Phosphorus | 0.17% |
Suitable for Dog breeds
Small, up to 10 kgMedium, 11-25 kg
Feeding recommendations
OLEWO carrot pellets can be added to the daily ration starting from 6 weeks of age. For a mid-size, full-grown dog, take: 1 tablespoon of OLEWO carrot pellets. Steep for 10-15 minutes in warm water. Add a teaspoon of seed oil (Olio Vivo active. Mix everything well and mix in your dog's regular food.
Nutrition advice
Please pay attention to your dog's daily ration of the recommended food to get the ideal weight gain of your dog and prevent overweight. Your dog should always have an access to fresh water.
Disclaimer