Free delivery

Free delivery from 51,00 £

Personal support

+44 20 3856 3856

Cancellation Terms

Get instant support

Warranty

The warranty regulations by law are valid
Deli Dinner Chicken pure 175 g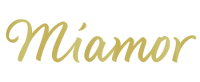 A royal pleasure with delicious chicken for your cat.
Fine meat products
Meat content 70%
With only 1-2 protein sources is suitable also for sensitive cats
Is available in ring-pull cans in following exclusive flavours: Chicken pure, Chicken pure & Beef, Chicken pure & Duck, Chicken pure & Salmon
Wet cat food Miamor Deli Dinner Chicken pure packaging sizes
Deli Dinner Chicken pure 175 g
Deli Dinner Chicken pure with Beef 175 g
Deli Dinner Chicken pure with Duck 175 g
Deli Dinner Chicken pure with Salmon 175 g
Advantages of Miamor Products
Miamor foods do not contain any harmful chemical additives. The company uses only choice fresh products from the world's best suppliers.
Miamor foods improve cats' digestion and provide them with all necessary useful elements.
A team of experienced dieticians and vets take part in the development of food recipes.
Composition

Chicken & Beef

Chicken & Duck

Chicken & Salmon
Ingredients
Chicken

(70%)
Additives
Taurine
The taurine is a useful amino acid which doesn't join in composition of proteins of an organism.Taurine : Learn more
(300 mg)
Vitamin D3
The lack of D3 vitamin in an organism of a cat provokes the following problems: - failures in work of the alimentary system; - delicacy of a bone tissue; - deformations of paws, basin, head.Vitamin D3: Learn more
(125I.E)
Iron as iron(II) sulphate, monohydrate

(40 mg)
Zinc as zinc oxide

(27.5 mg)
Tocopherol acetate

(20 mg)
Copper as copper(II) sulfate, pentahydrate

(1.2 mg)
Vitamin A

(1.040I.E)
Manganese(II) sulfate

(1 mg)
Potassium iodide

(0.6 mg)
Minerals
The minerals, necessary for animals, are divided into two groups: major elements and trace substances.Minerals : Learn more
Feeding recommendations
| | |
| --- | --- |
| Cat weight | Cans per day |
| 3 kg | 1 |
| 5 kg | 1.5 |
Nutrition advice
High quality Wet cat food Deli Dinner Chicken pure​ is recommended Food for mature cats.​
We advise you to observe the daily ration recommended by manufacturer. An increased daily intake can negatively affect the cat's health. Please provide your pet a constant access to fresh water.
The domestic cat needs the balanced food. It has to be the closest to the food that its ancestors had in a native habitat. Such nutrition will provide long, active and happy life to a cat.
Recommendations on daily protein and fat intake for cats:
Disclaimer