Free delivery

Free delivery from 51,00 £

Personal support

+44 20 3856 3856

Cancellation Terms

Get instant support

Warranty

The warranty regulations by law are valid
Natural Dog Food Mini 5 kg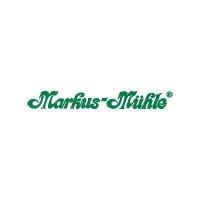 The fact that the dog has evolved from the wolf has been scientifically proven and throughout the millennia of domestication*, the digestive system has remained relatively unchanged.

The dog mainly fed not only on the meat of its quarry, but also the bones, internal organs, such as the tripe and its contents (partially digested grass and other plant substances), bodily fluids and pelt. His diet also included berries, herbs, fish and insects.

All vital nutrients required to evolve and live healthily were present in this natural prey and this has always been at the forefront of the development of our cold-pressed near-natural food.

Together with nutritional experts we have developed a premium complete food for all dogs, which is designed specifically to meet your dog's needs via its near-natural composition and nutritional production method.

High bioavailability is achieved by an optimal energy value of 367 Kcal per 100 g, pulverization of the ingredients and very good digestibility.
Markus-Mühle Natural Dog Food Mini packaging sizes:
Natural Dog Food Mini 5 kg
Advantages of Markus-Mühle Dry dog food
A special cooling process is used for food preparation. Therefore, Markus-Mühle nutrition preserves all important vitamins, minerals and enzymes.
Food components are pressed into pellets that are comfortable for dogs to chew.
Ingredients are not gelatinized thus it is easy for animals to digest them.
Ingredients
Dried chicken meat ground

(28%)
Game tripe meal

(8%)
Deer bone meal

(5%)
Marine fishmeal

(5%)
Powdered egg yolk

(2%)
Additives
Rice germ
Corn germ
Cold-pressed linseed oil
Dried moor
Thermally pre-treated wholemeal corn
heat-treated flour from whole rice grains
Jerusalem artichoke meal
Cold-pressed rapeseed oil
Analytical Constituents
| | |
| --- | --- |
| Crude protein | 25% |
| Moisture | 11% |
| Crude fat | 10.5% |
| Crude ash | 7% |
| Crude fiber | 3.3% |
| Calcium | 1.3% |
| Phosphorus | 1% |
| Potassium | 0.69% |
| Natrium | 0.39% |
| Magnesium | 0.18% |
Suitable for Dog breeds
Small, up to 10 kg
Feeding recommendations
| | |
| --- | --- |
| Adult dogs | 1.2% of body weight |
| Young dogs | up to 2.5% of body weight |
Nutrition advice
Natural Dog Food Mini is Adult Dry dog food Food for adult dogs. Dry dog food is recommended Dog food for small breeds.
Please pay attention to your dog's daily ration of the recommended food to get the ideal weight gain of your dog and prevent overweight. Your dog should always have an access to fresh water.
The balanced dog food has to contain all nutritious elements necessary for healthy development of pets.
Organic substances — fats, proteins and carbohydrates — are necessary for energy development.
In addition, they participate in the hemopoietic processes, and also regulate work of some organs.
Recommendations on daily protein and fat intake for dogs:
Disclaimer