Free delivery

Free delivery from 51,00 £

Personal support

+44 20 3856 3856

Cancellation Terms

Get instant support

Warranty

The warranty regulations by law are valid
Catnip Beaver Catnip Beaver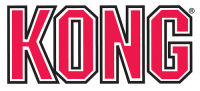 These soft and snuggly plush catnip toys have a reclosable pouch to hold fresh catnip securely in place. The toys include a generous amount of KONG's premium North American catnip in a reclosable vial.
When the catnip scent starts to fade, simply add more fresh catnip for another round of fun! Catnip can be stored in the freezer to help keep it fresh. The toy is machine washable with the catnip removed.
Catnip toys KONG Catnip Beaver variants:
Bright Hedgehog Bright Hedgehog
Catnip Beaver Catnip Beaver
Catnip Hedgehog Catnip Hedgehog
Catnip Rat Catnip Rat
Catnip Turtle Catnip Turtle
Catnip toys are toys soaked with catnip (Nepeta cataria). Catnip is a plant belonging to mint family (Lamiaceae). This plant's aroma attracts cats and causes mild euphoria, stimulating their playing instincts at the same time.
Disclaimer
Similar goods
9-12 cm

Duck

10 cm

8 cm

M

19 cm
* Prices incl. VAT
* Delivery Terms & Conditions