Free delivery

Free delivery from 51,00 £

Personal support

+44 20 3856 3856

Cancellation Terms

Get instant support

Warranty

The warranty regulations by law are valid
Shakers Medium/Large Caterpillar/M/L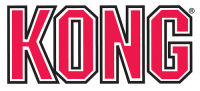 If your dog enjoys thrashing, shaking and squeaking, they'll love our new KONG Shakers.
Don't be fooled by the cuteness of the characters - they're tough. The innovative rattle sound, in addition to a squeaker, will definitely appeal to your dog and get them shaking!
Squeaky toys KONG Shakers Medium/Large variants:
Shakers Large/X-Large Caterpillar/L/XL
Shakers Medium/Large Caterpillar/M/L
Shakers Large/X-Large Dog/L/XL
Shakers Medium/Large Dog/M/L
Shakers Large/X-Large Dragon/L/XL
Suitable for Dog breeds
Medium, 11-25 kgLarge, over 26 kg
A squeaky toy will add variety and entertainment to your dog's leisure. Squeaky toys promote better dental health, while massaging the gums of your pet at the same time. The squeaks and sounds coming from these toys will surely encourage your pooch's hunting instinct. Made of vynil and latex, squeaky toys are sturdy enough to ensure your pet has a long-lasting fun.
Disclaimer
Similar goods
* Prices incl. VAT
* Delivery Terms & Conditions