Free delivery

Free delivery from 51,00 £

Personal support

+44 20 3856 3856

Cancellation Terms

Get instant support

Warranty

The warranty regulations by law are valid
Softies Fuzzy Bunny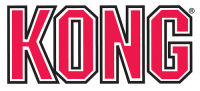 KONG Softies toys combine soft plush fabric with a generous amount of KONG Premium North American Catnip to bring out your cat's playful instincts.
The crinkle sound and catnip make the KONG Fuzzy Bunny a great toy for active playtime.
The ultra-soft fabric makes this toy ideal for cuddle time as well. Available in two colors: grey and white
Colour selection is not possible. It depends on availability of stock.
The price is per one item.
Catnip toys are toys soaked with catnip (Nepeta cataria). Catnip is a plant belonging to mint family (Lamiaceae). This plant's aroma attracts cats and causes mild euphoria, stimulating their playing instincts at the same time.
Disclaimer